Every once in a while, instead of being ugly, politics is just plain awkward.
That was definitely the case when a reporter joked about Democratic presidential front-runner Hillary Clinton's emails when White House Press Secretary Josh Earnest revealed that President Barack Obama just launched an account with Snapchat, the social media platform where users' posts disappear forever after a specified amount of time.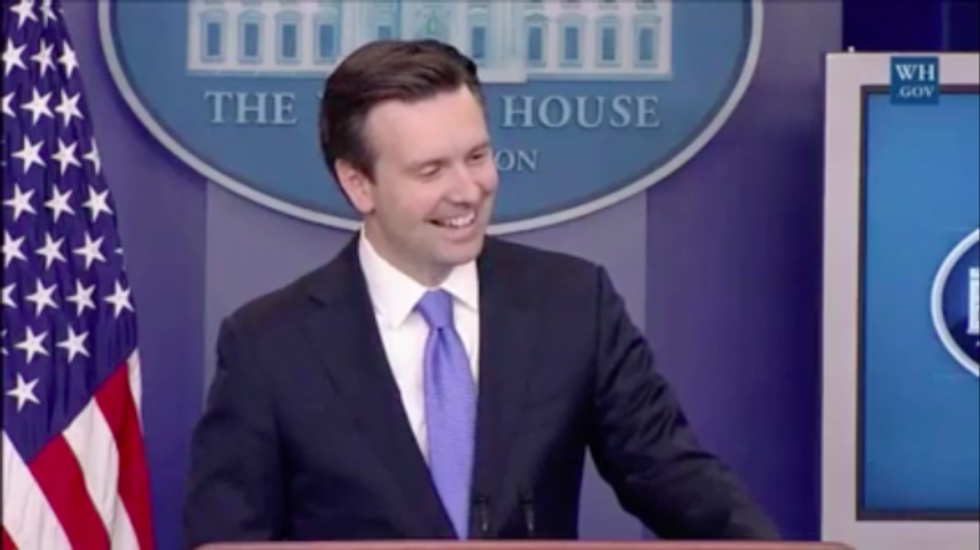 White House Press Secretary Josh Earnest (Image source: YouTube)
"What's the president going to be doing on Snapchat? Is he going to Snapchat with Hillary Clinton? The messages disappear forever," the reporter asked Earnest, who chuckled uncomfortably before claiming to have not heard the joke.
"Oh, I missed a good one. What did I miss?" Earnest said as the press pool erupted into laughter. "I'll check the tape."
The reporter, who was sitting on the front row, said his joke was in reference to Clinton's joke on the campaign trail last year, when she said she liked Snapchat because "those messages disappear all by themselves."
"That's what she likes about Snapchat," the reporter clarified to Earnest. "I see," the press secretary said.
Watch the awkward exchange below:
—
Follow the author of this story on Twitter: