David Bowie released a haunting final music video days before losing his battle with cancer.
The video for the song "Lazarus" shows the singer writhing around, seemingly trapped in a hospital.
"Look up here, I'm in heaven," the song begins.
On Jan. 8, Bowie celebrated his 69th birthday and released his 28th studio album, "Blackstar."
Bowie passed away on Jan. 10.
"David Bowie died peacefully today surrounded by his family after a courageous 18-month battle with cancer. While many of you will share in this loss, we ask that you respect the family's privacy during their time of grief," a spokesman posted on Bowie's website.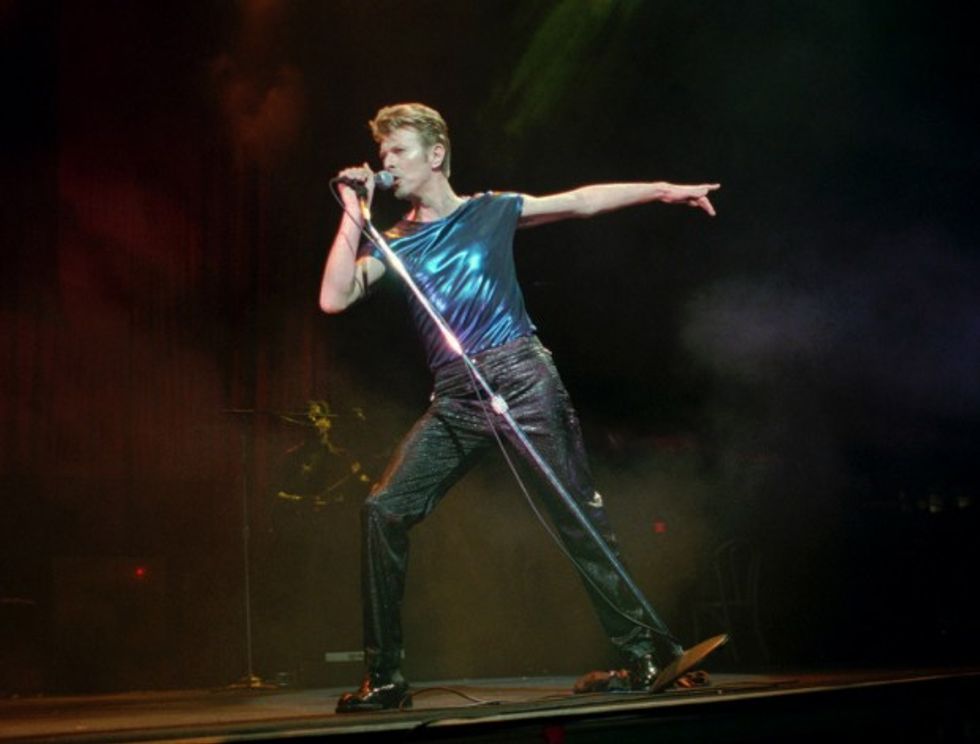 David Bowie performs in Hartford, Connecticut, Sept. 14, 1995. Bowie, the innovative and iconic singer whose career lasted five decades, died Sunday after battling cancer for 18 months. He was 69. (AP Photo/Bob Child, File)
According to the Daily Mail, Bowie knew his cancer was incurable, and the album was recorded while he was ill. He viewed it as his "parting gift" to the world.