Without the help of Mexican-American actress Kate del Castillo, actor Sean Penn says he would have never been able to secure his interview with Joaquin "El Chapo" Guzman for Rolling Stone.
According to Penn's feature, the chance to interview one of the world's most infamous kingpins all started with a tweet from del Castillo in 2012.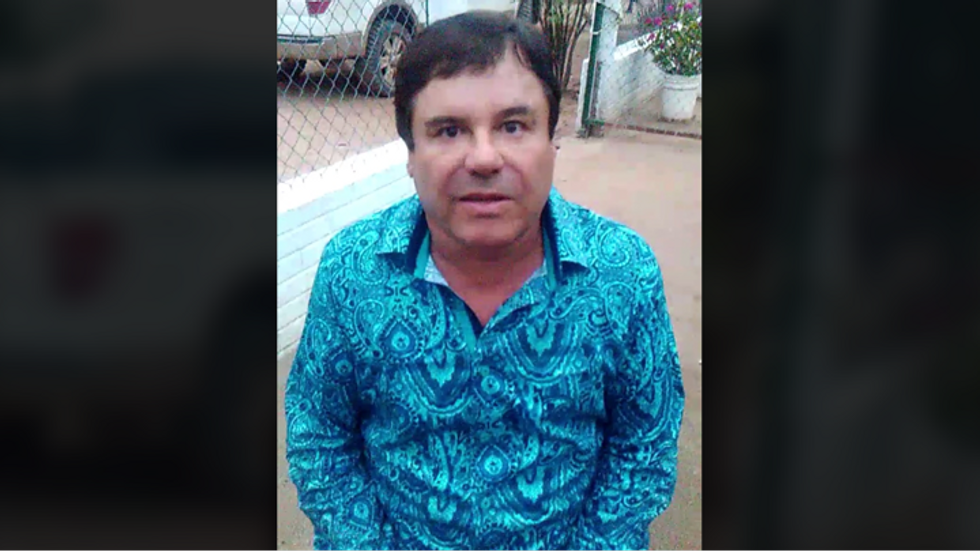 Image source: Rolling Stone
That tweet urged Guzman to use his power and money for the good and betterment of Mexico, rather than the destruction that his Sinaloa cartel rages on the country.
While she was criticized for her seemingly positive comments toward the drug lord, del Castillo later clarified her comments to say that at least the people of Mexico know what Guzman and his syndicate are doing, whereas the Mexican government is far less transparent but equality as corrupt.
"Someone like that, at least we know who he is, we know what he does, we know what his profession is," she said. "The others sometimes are worse criminals, and have numbed us, and hide everything from us."
It didn't take long for Guzman to get wind of del Castillo's comments, and in thanks, he reportedly sent the famous actress a bouquet of flowers, but they never reached her.
"It perhaps should have come as no surprise that this homegrown icon of entertainment would catch the interest of a singular fan and fugitive from Sinaloa," Penn wrote in his story.
Once the cartel boss was back in prison following a re-capture in 2014, many reached out to Guzman hoping to secure an interview. However, the convict already had someone in mind who he thought could best present his story to the world: Kate del Castillo.
Initially, Guzman wanted his story to be told on the big screen, and according to Penn, the criminal trusted only del Castillo to properly tell the story. So Guzman's lawyer hunted down del Castillo, and from there, the actress and drug lord began clandestine correspondence, communicating through only handwritten letters and encrypted BlackBerry messages.
To begin their project, del Castilla met with two other men, "Espinoza" and "El Alto," the latter of which was also friends with Penn. That's when Penn learned of the "El Chapo" movie project but had no involvement in its dealings.
It wasn't until Guzman escaped again in July 2015 that Penn really began to involve himself in the crime boss' desire to tell his story. In late August, while in Paris, Penn met with "Espinoza" and pitched his idea of a magazine feature on Guzman. It was then that the Rolling Stone article was born.
Soon after, Penn met with del Castillo. After also approving of his idea, their names were sent across the border for vetting by leaders in the Sinaloa cartel. Guzman also agreed to the interview.
Once Rolling Stone editor Jann Wenner agreed to the assignment, Penn and del Castillo, along with their associates, "Espinoza" and "El Alto," set off to meet with "El Chapo" somewhere in the Mexican jungle.
(H/T: CNN)
—
Follow the author of this story on Twitter and Facebook:
[facebook //www.facebook.com/plugins/like.php?href=