A 79-year-old Tennessee man was stunned by how members of his local police department responded over the weekend when he dialed 911 because he hadn't eaten in two days.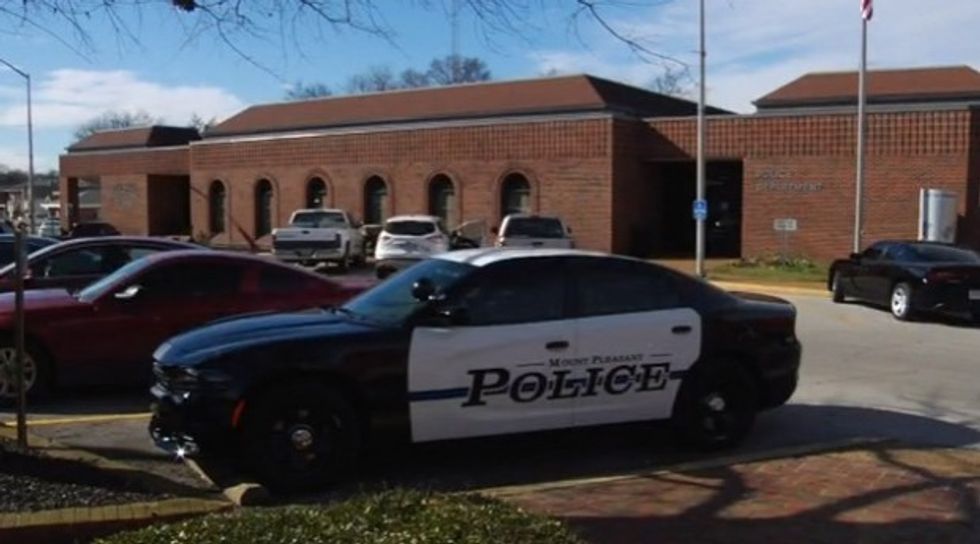 Image source: Screen grab via WRKN-TV
WKRN-TV reported that the man, who asked the station to remain anonymous, hadn't been able to eat after a caretaker allegedly stole his debit card the weekend before.
The 79-year-old called police for help on Saturday night — and their response is now getting national attention.
Five officers with the Mt. Pleasant Police Department drove to a local grocery store, purchased $160 of food from their own pockets and headed to the man's home to stock up his kitchen.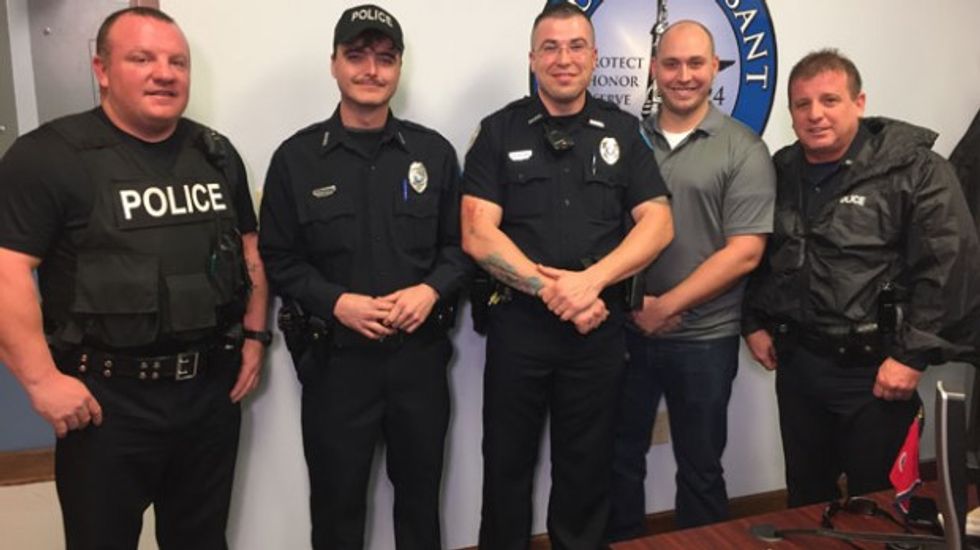 Image source: Mt. Pleasant Police Department
When the officers arrived with the groceries, the man was astonished.
"I think he was shocked — at the amount of food that we bought and just the fact that it was there without question," officer Nathan Bolton told WKRN.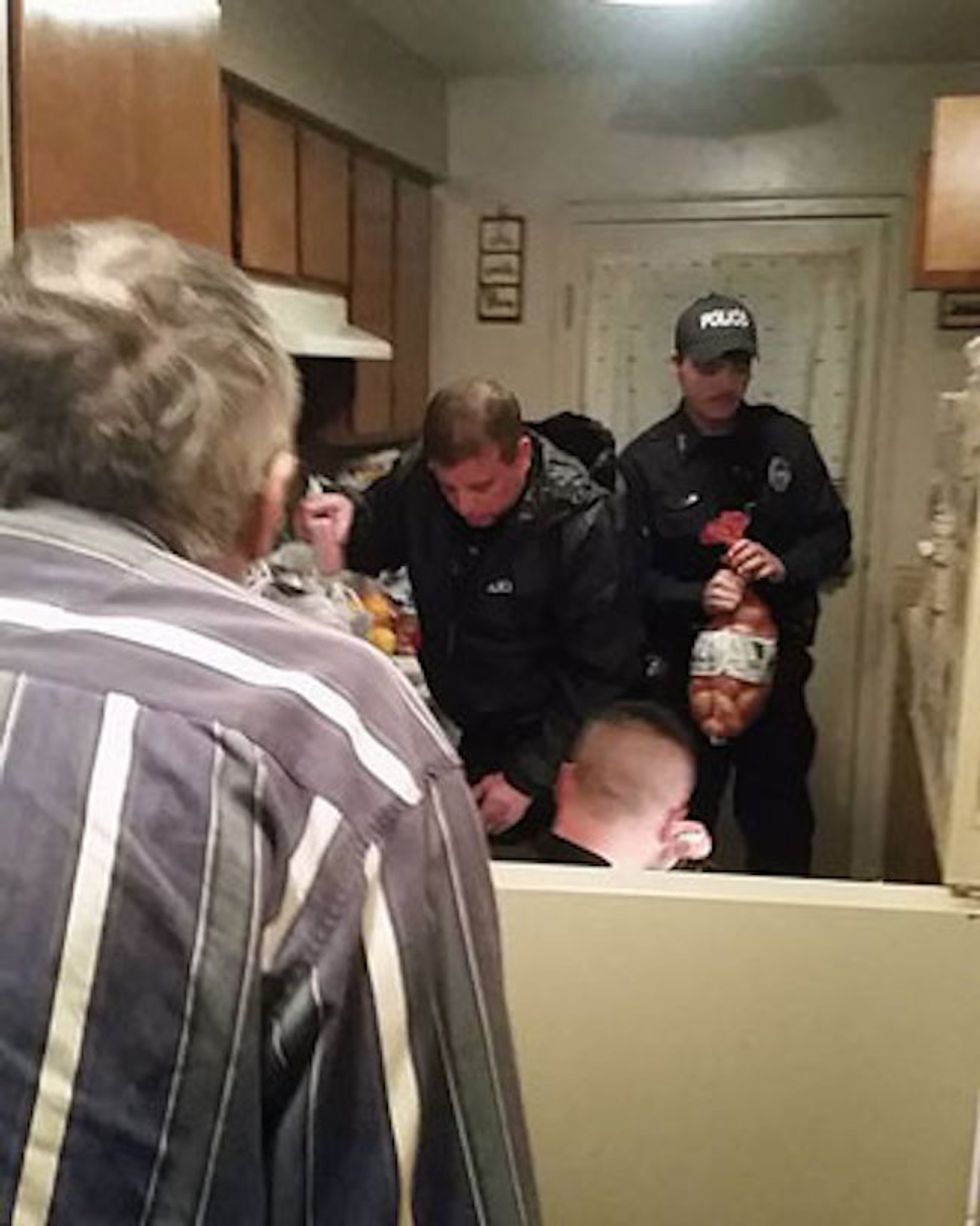 Image source: Mt. Pleasant Police Department
"It's difficult for us to see as police officers. We're out here to take care of the public at large and that doesn't always mean stopping a car. Sometimes it's us doing little things like this," officer Mark Billions echoed.
According to WKRN, the man has a fixed income and relies on his Social Security checks each month to make ends meet.
Officers were able to track down the man's caretaker who allegedly stole his debit card and used it to make purchases at various stores. The woman, 36-year-old Tammy Brooks, was arrested the next day and charged with theft and fraudulent use of a debt card.
—
Follow the author of this story on Twitter and Facebook: