Republican presidential frontrunner Donald Trump talked with "Tonight Show" host Fallon about a broad spectrum of topics on Monday night, including President Barack Obama's executive action on guns and the tears shed by the president while discussing the children killed in the Sandy Hook massacre during a press conference.
But another topic that came up was Trump's own tears.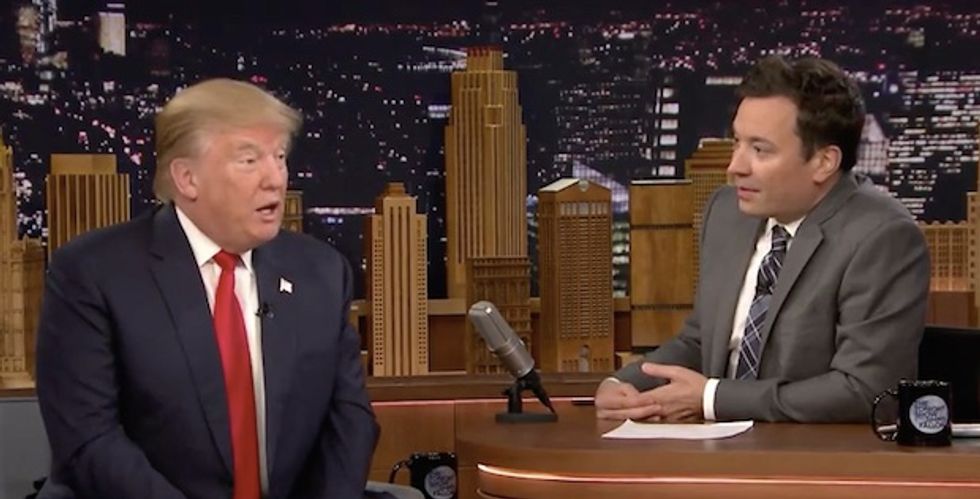 Image source: Youtube
After Trump again stressed his belief that Obama's emotional moment was genuine, Fallon then asked Trump, "Do you cry, ever?"
Watch Trump's response below:
See the full clip and more from
Jimmy Fallon's interview with Donald Trump
.
__
Follow the author of this story on Twitter and Facebook: