Popular historian David Barton shared what he describes as the "truth" about founder Thomas Jefferson's famous "Jefferson Bible" Tuesday night on The Glenn Beck Program.
According to Barton, Jefferson penned two books now commonly referred to as "Jefferson Bibles," which are compilations of Scriptures the founder cut-and-pasted from the Bible and compiled into two separate books. Many historians have made the case that Jefferson was not a Christian, therefore removed all verses that suggested the supernatural or divine nature of Jesus Christ, a theory that is widely accepted.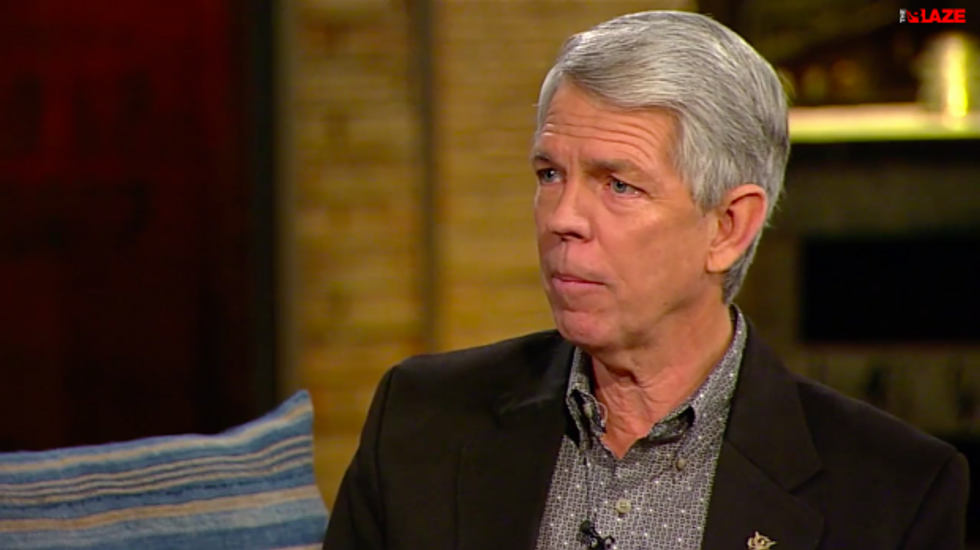 Historian David Barton discusses Thomas Jefferson's controversial "Jefferson Bible" with Glenn Beck Tuesday, Jan. 12. (Image source: TheBlaze TV)
Barton, however, challenged that belief, claiming that both Jefferson Bibles do, in fact, contain mentions of the divine.
"People always say, 'Well, that's where he cut out all the miracles.' Really? Well, he's got raising the dead in there, he's got healing the sick, he's got casting out devils in there, he's got resurrection in there," Barton told Beck.
Barton says Jefferson made the original 1804 version, which was titled "The Philosophy of the Jesus of Nazareth," as an evangelistic tool in order to spread the Christian gospel among the Indians.
"[Jefferson] got a sermon sent to him in 1803 that said, 'If you really want to reach the Indians with the gospel, don't give them the Bible, because they might read Leviticus, they might read the genealogies. What you need to do is give them the teachings of Jesus — basically the 'red letters' of Jesus," Barton said.
Barton says Jefferson liked the idea, and took two Bibles from the White House and "cuts out what we would consider to be the 'red letters' of Jesus and pastes them all together, end-to-end," which he says Jefferson made clear were "extracted textually from the gospel of Matthew, Mark, Luke and John" and was "for the Indians at their level of comprehension."
As for Jefferson's second version, titled "The Life and Morals of Jesus of Nazareth," Barton says the founder created it in 1820 in order to compare the moral teachings of Jesus to that of the many scholars he had studied.
"If you went to university, anywhere in America back then, anywhere, you had courses on moral philosophy, and you looked at the morals of America and all the great moral teachers for 3,000 years and compared their morals," Barton said. "Jefferson did the same."
When Jefferson started studying moral philosophers, Barton claims he found that Jesus' morals were far superior to any of the teachings he was researching in university.
"So what he decides he's going to take the moral teachings of Jesus and show how superior they are to all the moral teachings of the world," Barton said.
Barton went on to tell Beck that Jefferson's 1820 version, which he says contains "81 moral teachings of Jesus," was then offered to all of Congress in order to avoid "trouble with corruption."
"Today they say, 'Oh, he cut out all the miraculous.' No he didn't. This has got heaven and hell and angels and everything else in it as well, but it is exactly what he said it was — it is the moral teachings of Jesus," Barton said.
Barton is the author of the newly released "The Jefferson Lies," which explains in more detail his theories behind Jefferson's writings and philosophies.
Complimentary Clip from TheBlaze TV The full episode of The Glenn Beck Program, along with many other live-streaming shows and thousands of hours of on-demand content, is available on just about any digital device. Click here to watch every Glenn Beck episode from the past 30 days for just $1!
—
Follow the author of this story on Twitter: