During Fusion's 2016 Brown & Black Democratic Presidential Forum on Monday, Democratic presidential candidate Vermont Sen. Bernie Sanders, who describes himself as a "Democratic socialist," was asked, "Is it off-brand for a Democratic socialist to live in a mansion like the White House?"
After a pause, Sanders replied, "I would consider it more like public housing."
Sanders was also asked, "How much do you have to earn to be rich?"
"I would say that people who make $250,000 a year are doing pretty well," he said.
Asked if his rival for the Democratic nomination, former Secretary of State Hillary Clinton, was attacking him more strongly, Sanders replied with an enthusiastic "yes."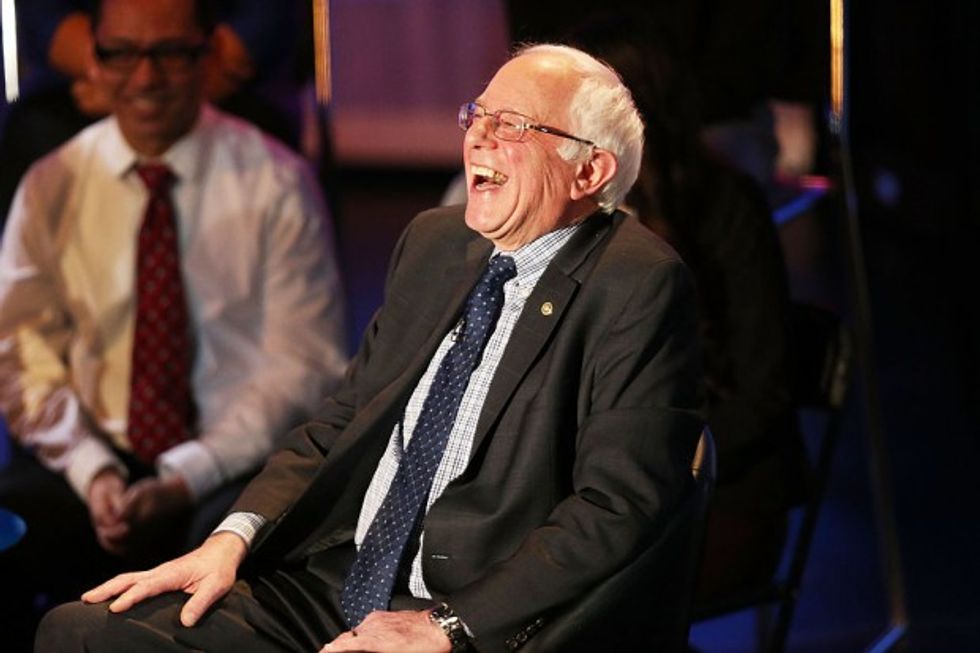 Democratic presidential candidate Sen. Bernie Sanders (Vt.) speaks during the the Iowa Brown & Black Forum sponsored by Fusion and broadcasted from Drake University Jan. 11 in Des Moines. (Joe Raedle/Getty Images)
"It could be that the inevitable candidate for the Democratic nomination may not be so inevitable today," Sanders said.
Sanders called for a "political revolution" in order to go beyond "establishment politics" and "establishment economics."
Fusion put the entire forum on YouTube:
(H/T CNSNews)