After the Fox Network screened the first episode of the upcoming re-boot of the classic 1990s hit television series "X-Files" for reporters and reviewers, James Hibberd of Entertainment Weekly claimed that a character in the first episode is "loosely based" on Glenn Beck.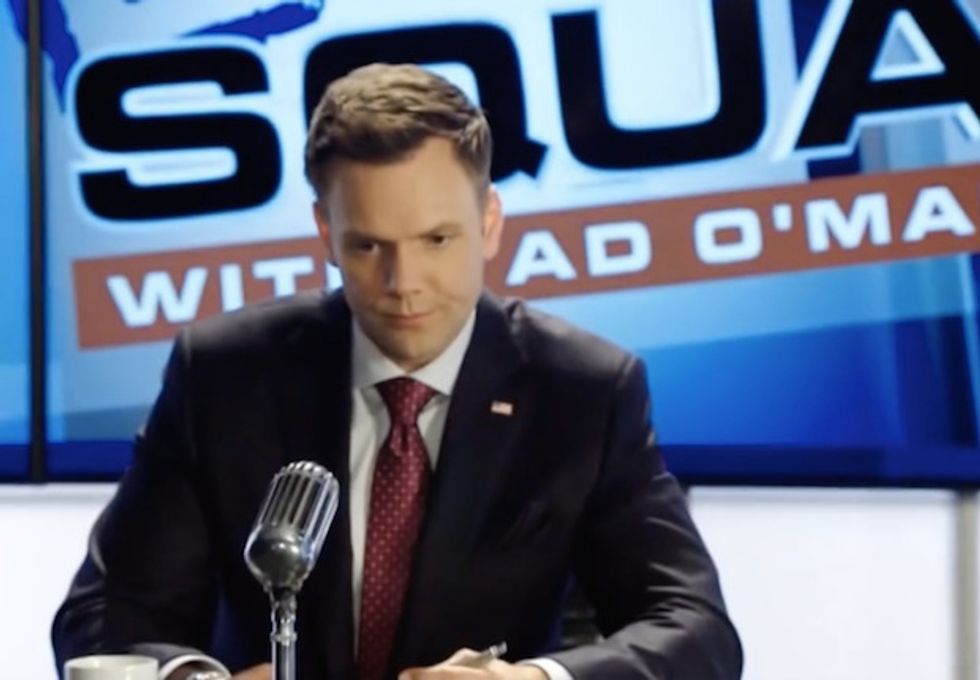 "Tad O'Malley" from Fox's re-boot of "X-Files" is reportedly based on Glenn Beck. (Image source: YouTube)
Hibberd's review of the pilot and preview of the season contained the following description of the character of Tad O'Malley, played by actor Joel McHale:
The character, loosely based on conservative online personalities Alex Jones and Glenn Beck, bashes the "liberal media" in the episode; at one point, Mulder compares O'Malley to Fox News host Bill O'Reilly ("What Bill O'Reilly knows about the truth can fill an eyedropper," O'Malley retorts).
When contacted by TheBlaze, the Fox Network confirmed Hibberd's claim.
Beck has not responded to our request for comment.
The six-episode run of new "X-Files" shows kicks off with a two-night premiere on Fox Television, Jan. 23-24. Many of the original cast and crew are returning, including the show's stars David Duchovny and Gillian Anderson reprising their roles as Agents Fox Mulder and Dana Scully.
Watch the official "X-Files" promo clip from Fox:
--
Follow the author of this story on Twitter and Facebook: