Fox Business Network has partnered with national cable and satellite providers to make the upcoming Republican presidential debates more accessible to subscribers.
Companies like DirecTV, Suddenlink, Mediacom, Wide Open West and Cox Communications, along with many National Cable Television Cooperative (NCTC) member companies, will unbundle FBN Thursday in order to make the channel more widely available to their subscriber base ahead of the debates, which will commence at 9 p.m. ET.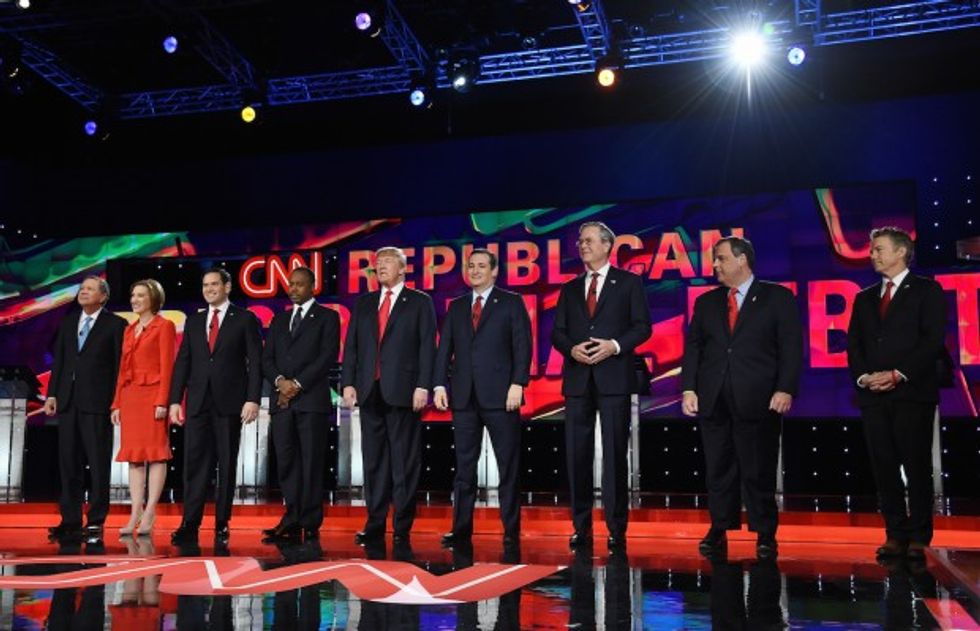 Ethan Miller/Getty Images
The debates, presented by FBN, are the first of 2016 and will focus on economic, domestic and international policy issues and will air live from the North Charleston Coliseum and Performing Arts Center in North Charleston, South Carolina.
FBN's inaugural debate back in November 2015 was also unbundled for a significant number of NCTC member companies and earned a record breaking 13.5 million viewers.
The Republican presidential debate will also be available to stream on FoxBusiness.com.