Kansas Gov. Sam Brownback (R) announced Tuesday that Kansas will block Planned Parenthood from receiving state Medicaid funds.
"Every year since I became governor, we have enacted pro-life legislation," Brownback said in his 2016 State of the State address Tuesday evening. "We have come a long way, but there is still work to be done."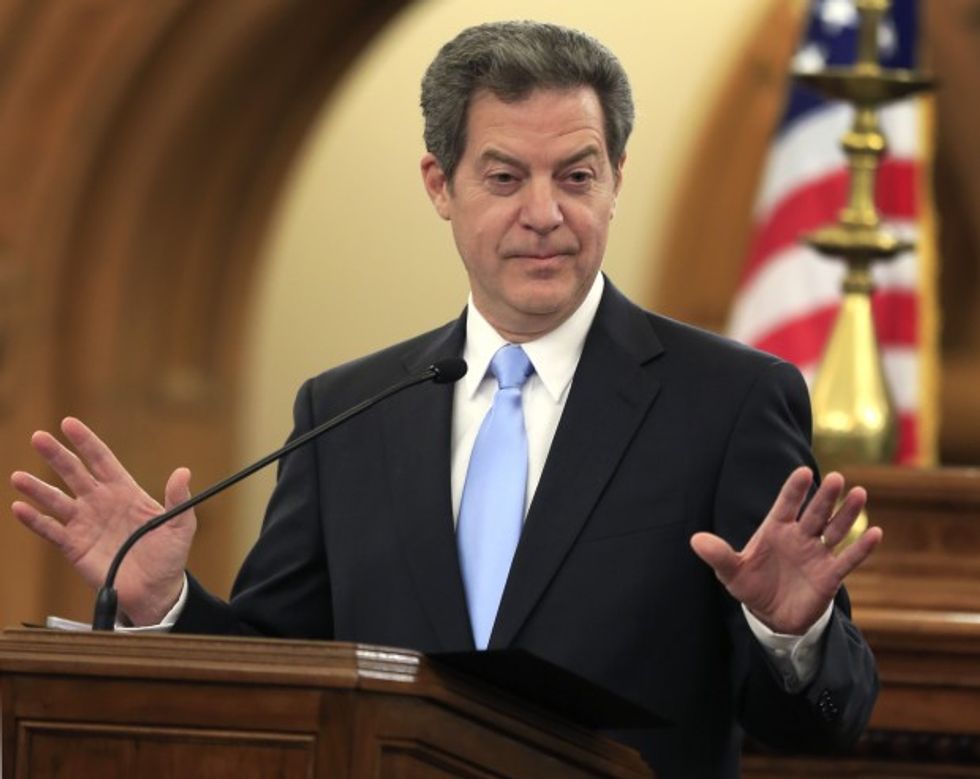 Kansas Gov. Sam Brownback (R) delivers his State of the State address to a joint session of the Legislature in Topeka on Tuesday. (AP Photo/Orlin Wagner)
"In 2011, I signed legislation stopping most taxpayer funding from going to Planned Parenthood," Brownback continued. "The time has come to finish the job. Planned Parenthood's trafficking of baby body parts is antithetical to our belief in human dignity. Today, I am directing Secretary Susan Mosier to ensure that not a single dollar of taxpayer money goes to Planned Parenthood through our Medicaid program. I welcome legislation that would enshrine this directive in state law."
"We must keep working to protect our most innocent Kansans, the unborn," he added. "We have become the shining city on the hill and the champions for life."
Elise Higgins, a lobbyist for Planned Parenthood of Kansas and Mid-Missouri, told the Associated Press, "We intend to fight this."
"I am disappointed on behalf of the women who rely on us for health care that the governor has chosen to make them his political scapegoat," Higgins said.
Brownback was referring to controversial undercover videos released by the Center for Medical Progress that raised allegations that the nation's largest abortion provider is trafficking aborted fetal body parts. The pro-life group released a new recap video of their findings on Tuesday:
Profiting from the sale of fetal human body parts is a felony in the United States.
Representatives for Planned Parenthood have called the videos "heavily edited" and claimed that they are merely "reimbursed" for expenses associated with donating "tissue" to researchers.
Brownback signed several pro-life measures into law prior to the release of the videos, such as the nation's first ban on "dismemberment abortion," a second-trimester abortion technique. That law is currently under review by the state Court of Appeals.