Two would-be robbers walked into the wrong store on Wednesday morning.
According to police, the two individuals entered a T-Mobile store in Chicago and drew their guns. Moments later, an employee with a concealed carry license pulled out his own weapon and fired upon the individuals, chasing them out of the store, WLS-TV reported.
"Thank God for concealed carry," district manager Neil Tadros told the Chicago Tribune.
[sharequote align="center"]"Thank God for concealed carry."[/sharequote]
The men ran out the store, fleeing for their lives. One had been struck in the groin and arm and the other in the abdomen and arm, according to WLS.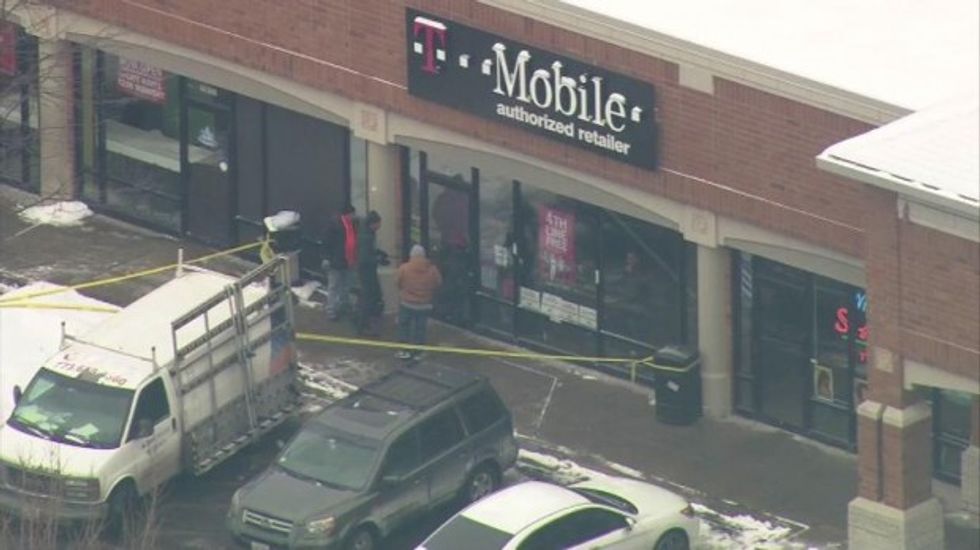 Image source: WLS-TV
The duo drove to a nearby hospital and were soon taken into custody by police.
"A lot of people think they can go out and rob people without anyone defending themselves," Tadros told the Tribune. "It's a great thing to have to protect yourself even when you're not in your business. If you're out in the streets and someone is threatening your life, you can go out and protect yourself."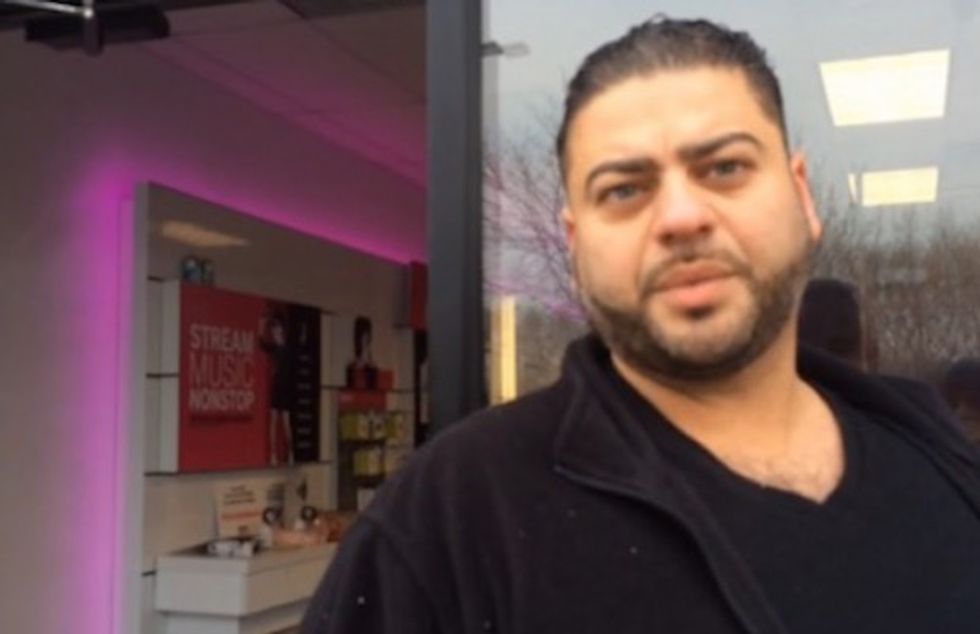 Image source: Screen grab via Chicago Tribune video
The district manager said he might have had a different story to tell if not for his employee having a permit to carry the weapon.
"I think concealed carry is a great opportunity for managers, workers, employees to protect themselves in these cases," Tadros told WLS. "And our employee did a great job to protect themselves and the other employee."
—
Follow the author of this story on Twitter and Facebook: