During a town hall meeting Thursday in Baton Rouge, Louisiana, Obama asserted that his wife Michelle Obama would never run for president.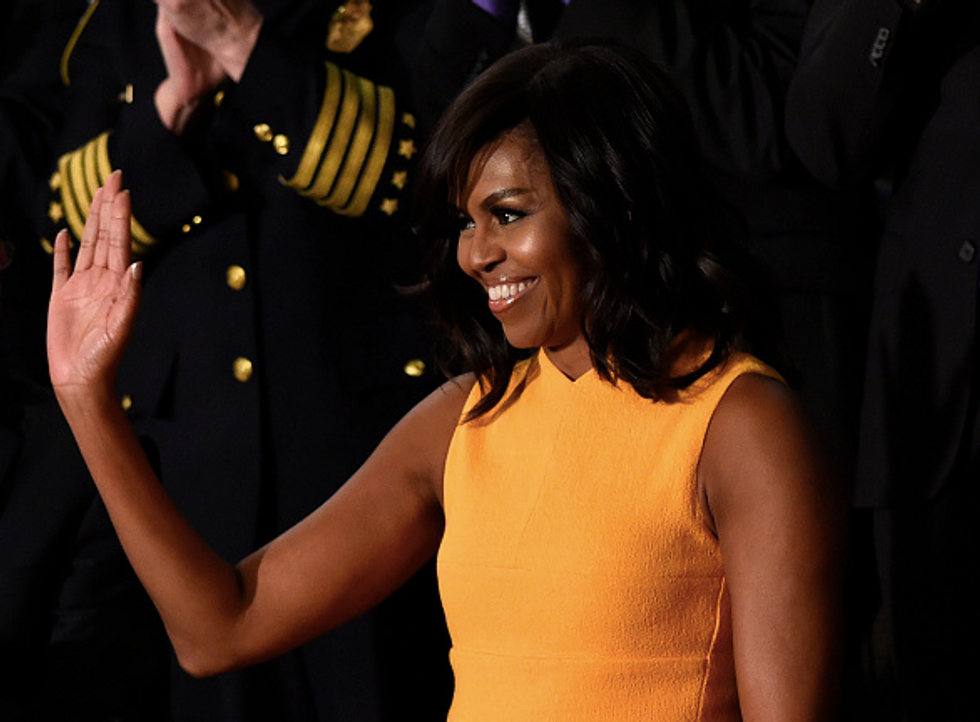 First Lady Michelle Obama waves before the arrival of President Barack Obama before the State of the Union Address at the U.S. Capitol Tuesday. (Saul Loeb/AFP/Getty Images)
When a man stood up in the crowd at McKinley High School, asserting he is the proud father of a Secret Service agent, he asked, "Since you can't run for another term, is there any way we can we talk the first lady into running?"
Obama responded with an emphatic "No."
The crowd laughed.
"Three things are certain in life," Obama said. "Death, taxes and the first lady is not running for president."
He went on to praise the first lady's activism against childhood obesity and on behalf of the nation's veterans.
Obama made the unambiguous assertion about his wife's future as former first lady Hillary Clinton seeks the Democratic presidential nomination.