Sen. Marco Rubio (R-Fla.) had a harsh message for President Barack Obama Thursday after the president ordered the release of 10 Yemeni captives from Guantanamo Bay, Cuba.
On Thursday, the U.S. Defense Department made public the fact that it had handed over the captives to the nation of Oman — the largest Gitmo release to any single country by Obama's administration, according to The Miami Herald.
The Florida senator and 2016 Republican presidential hopeful slammed Obama for putting his legacy over American safety, in a statement to TheBlaze on Thursday.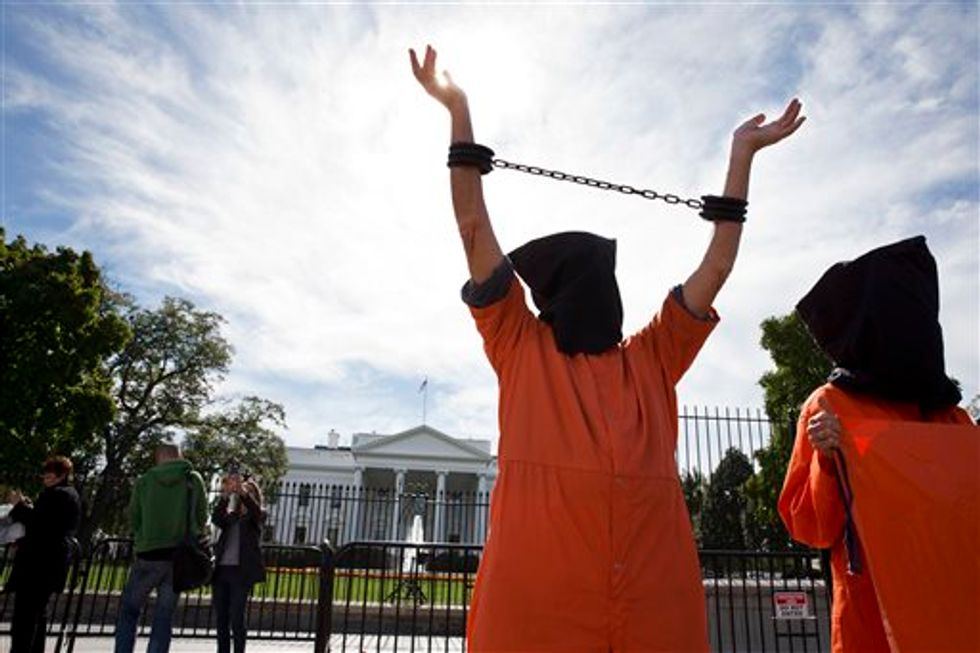 Protesters push back against "indefinite detentions" at Guantanamo Bay in 2014. (AP/Jacquelyn Martin)
"President Obama is continuing with his reckless plan to empty Guantanamo despite the risks to our national security," Rubio said. "The President needs to stop putting his legacy above the safety and security of Americans."
Numerous Gitmo detainees who have been released have gone back to targeting America, he added, and some have led groups dedicated to killing U.S. citizens: "The last thing we should be doing is giving more terrorists a chance to rejoin the fight."
The Pentagon has expressed concern over Obama's "obsession with closing Guantanamo Bay," as Rubio put it, and has tried to stop a number of transfers from the military prison.
In his State of the Union address on Tuesday, Obama once again pledged to close the military prison at Guantanamo Bay.
—