© 2023 Blaze Media LLC. All rights reserved.
Bus Driver Yells 26 Times 'He's Got a Knife' When Man Attacks Him — and Video Shows Exactly How Many People Came to His Rescue
"You attacked the wrong driver today, sir!"
Police said a man punched and pulled a knife on a Greater Cleveland Regional Transit Authority driver after being told his pass was invalid, WEWS-TV reported — but the bus driver wasn't about to let the guy get away with attacking him.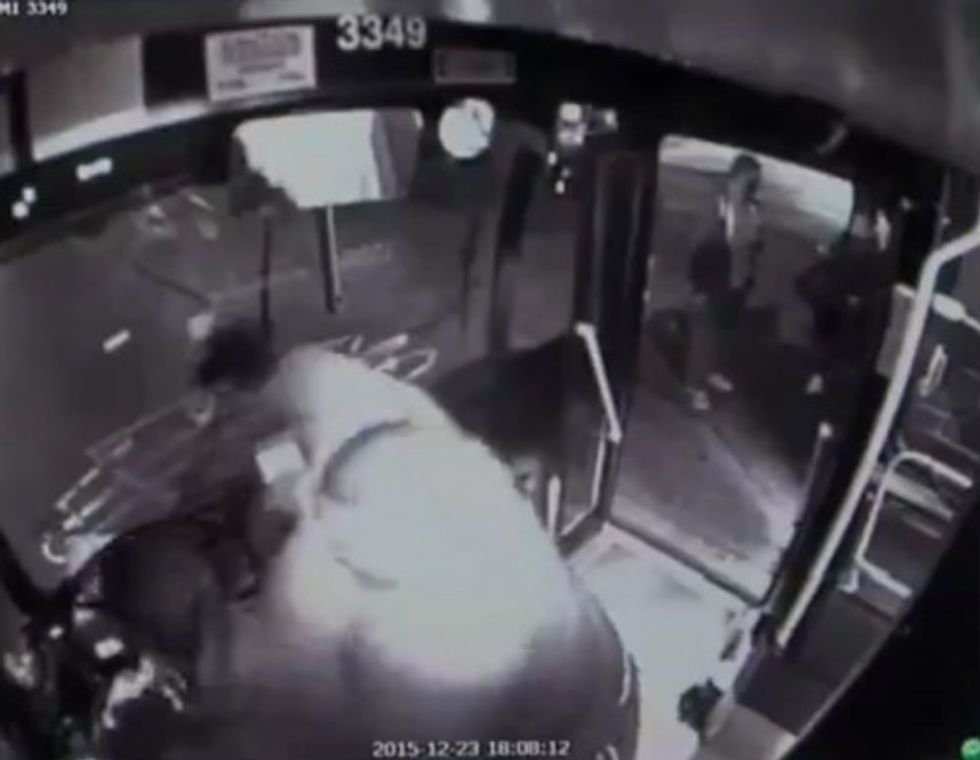 Image source: Live Leak
And the ensuing wild fight, which took place two days before Christmas, was all captured on surveillance video.
The assailant, identified as 22-year-old Jared Henderson, was seen on video arguing with the unnamed bus driver who told Henderson his pass was no good and that he needed to pay the $2.25 fare — and even that everything was being recorded.
Image source: Live Leak
Just over a minute into the video, Henderson appeared to turn and reach for something but instead punched the driver — who immediately began fighting back as one passenger was heard laughing while others complained.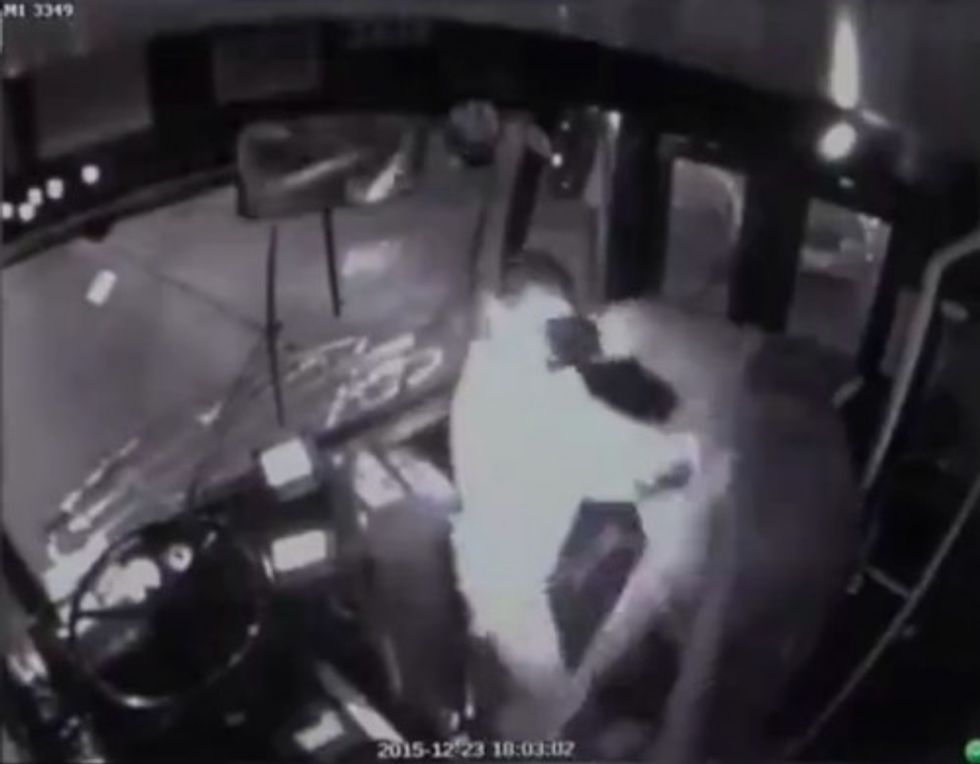 Image source: Live Leak
"I got a job to go to," one intoned.
It seemed to be that kind of evening. During the nearly 10-minute wrestling match at the front of the bus, the driver cried out 26 times that his attacker had a knife and 27 times for police to be contacted — and while a call was made, no one stepped in to help.
But it appeared the driver handled himself pretty well, quickly overpowering his attacker who soon asked to be let off, saying it's been "a rough day." But that wasn't going to happen.
"You attack me, you assault me!" the driver yelled. "You ain't goin' nowhere!"
Henderson seemed to say something about having a gun, which alarmed the driver more — but it turned out to be knife. A passenger was heard imploring "it's not worth going to jail for."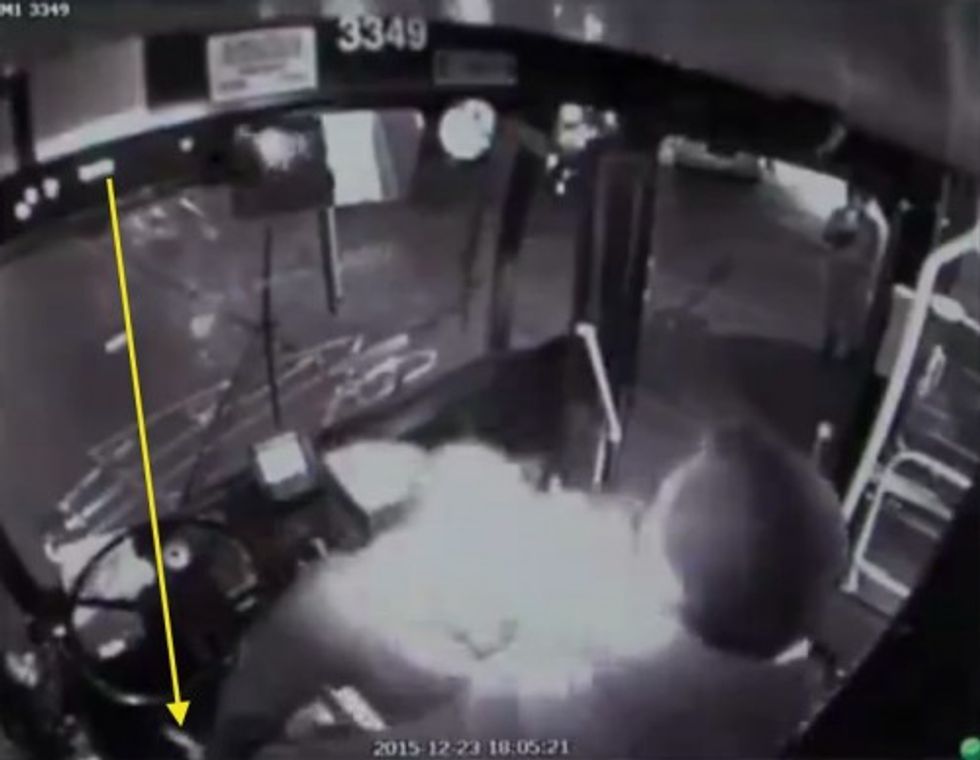 Image source: Live Leak
After a bystander outside the bus apparently retrieved the knife, several people seemed to ask the bus driver to let the attacker go. Henderson complained that the driver was choking him, claimed he was a veteran and had a daughter — and even offered $100 to anyone who would help him escape.
Nothing doing. "You attacked the wrong driver today, sir!" he said.
When police arrived, Henderson said he didn't have a knife, that his neck was injured and that the bus driver was "choking me real bad."
Police arrested Henderson, who had been on probation related to burglary and drug cases, WJW-TV reported. The station added that the court wouldn't review any probation violation questions for additional punishment until the county prosecutor files charges for the driver assault.
Here's the full surveillance video of the incident. (Content warning: Rough language):
Want to leave a tip?
We answer to you. Help keep our content free of advertisers and big tech censorship by leaving a tip today.
Sr. Editor, News
Dave Urbanski is a senior editor for Blaze News.
DaveVUrbanski
more stories
Sign up for the Blaze newsletter
By signing up, you agree to our
Privacy Policy
and
Terms of Use
, and agree to receive content that may sometimes include advertisements. You may opt out at any time.