When Kaddie Abdul showed up at a political rally for Donald Trump on Sunday in Reno, Nevada, wearing a bright orange hijab and holding a giant Koran, she was likely expecting the worst sort of reaction — but what ended up happening was actually quite different.
Abdul described her reasons for attending the event in an op-ed for the Guardian, saying that she believes that people should stand up peacefully for what they believe is right, and that it is important to give critics a chance to actually meet a Muslim firsthand.
"It is important to give people that may not have ever met or interacted with a Muslim an opportunity to meet her and learn about Islam from someone that actually practices it," she wrote. "And it is important, at a time when people like me too often face discrimination and hatred living our daily lives, to be polite, and yet be visible and present when we are the subject of political speeches."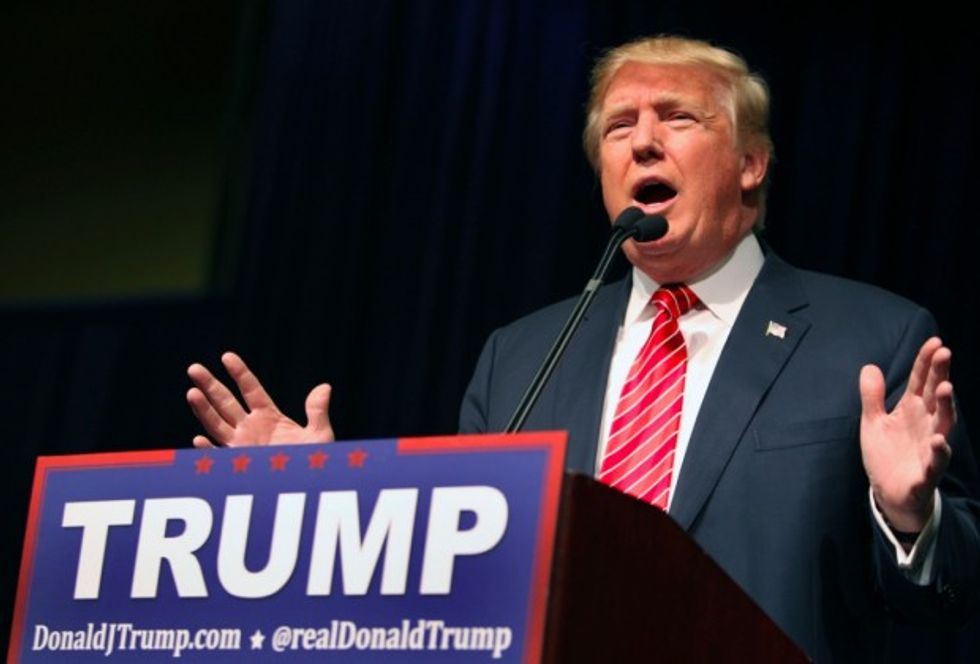 Republican presidential candidate Donald Trump speaks during a rally at the Reno Ballroom and Museum in Reno, Nevada, Sunday, Jan. 10, 2016. (AP Photo/Lance Iversen)
In the end, Abdul said that nothing profoundly bad happened to her at the rally outside of receiving some stares and dirty looks. In fact, she said that she met some "lovely people" and had "substantive discourse" at the rally.
"It was good to see that the bullies and thugs who have been fixtures at several other Trump rallies had taken the day off," she continued. "Maybe they were just too shocked to say anything directly to me."
She did say that one vender saw her and loudly yelled that he was selling "Bomb the Hell Out of ISIS" T-shirts, though Abdul said that she simply smiled and continued reading her Koran.
In the end, she said that most people were respectful, despite knowing that she disagreed with them.
"[Trump] supporters are people, not caricatures. They feel marginalized economically, politically, and socially; they see a world different from the one they think should exist," she wrote. "What differentiates me from many of the Trump supporters I met this weekend is that their concerns for our future have led to an overwhelming need to see all of our problems as someone else's fault."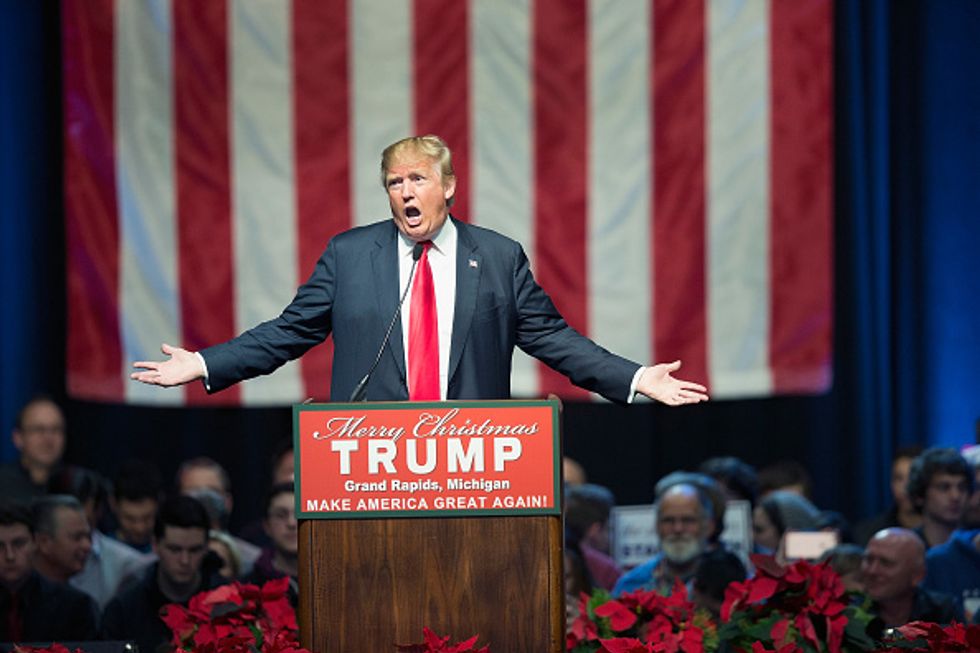 Republican presidential candidate Donald Trump speaks to guests at a campaign rally on December 21, 2015 in Grand Rapids, Michigan. (Scott Olson/Getty Images)
Rather than hoping that Trump supporters and those who share similar ideas "will all go away eventually," she said that it is time to see them, listen to them and disagree with respect — something that Abdul implored all Americans to do with one another.
"I understood that I was a guest at their rally, and that I had a duty to them to be a good guest; in return, I felt like they were good hosts," Abdul wrote. "And whether they engaged me directly or not, many of them had to acknowledge the presence of someone who disagreed with them, but who did not fit their stereotypes by being disagreeable."
Read about Abdul's experience here.
As TheBlaze previously reported, this comes after a Muslim woman named Rose Hamid, 56, was escorted out of a Trump rally recently, claiming that while she was being escorted out by police, people booed her, and one person said, "you have a bomb."
(H/T: Guardian)
--
Follow the author of this story on Twitter and Facebook: