Ahead of the 43rd anniversary next week of Roe v. Wade – the 1973 Supreme Court decision that legalized abortion – a pro-life group has released a report that the abortion rate in the United States is on the decline.
The National Right to Life Committee has released its third annual report, titled "The State of Abortion in the United States," analyzing the number of abortions, abortion industry regulations and public sentiment towards the controversial issue.
Credit: Getty Images
Using recently released data from the U.S. Centers for Disease Control & Prevention and the pro-abortion Guttmacher Institute, National Right to Life calculated that there was a 4.2 percent decrease in the number of abortions from 2011 to 2012.
The report found that the abortion rate dropped across all age demographics, including a 12.3 percent decrease among teenagers 15-19 from 2011 to 2012.
Women with the highest abortion rate - those aged 20-24 – saw a decrease from 25.2 to 23.6 during the same timeframe.
The CDC collects data from 47 states (California, New Hampshire and Maryland do not volunteer data), and Guttmacher surveys abortion clinics in all 50 states.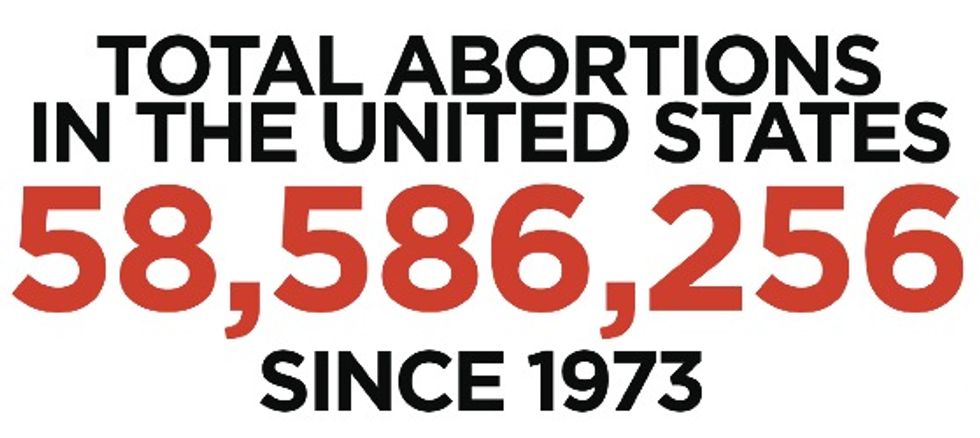 According to a report by a pro-life group, the abortion rate is on the decline in the United States. Photo: National Right to Life Committee
The group estimates that there have been 58,586,256 abortions in the United States since 1973.
According to the report, almost half of women who had an abortion – 44.2 percent – reported having at least one previous abortion. Almost 60 percent (59.8%) reported that they have previously given birth to at least one child.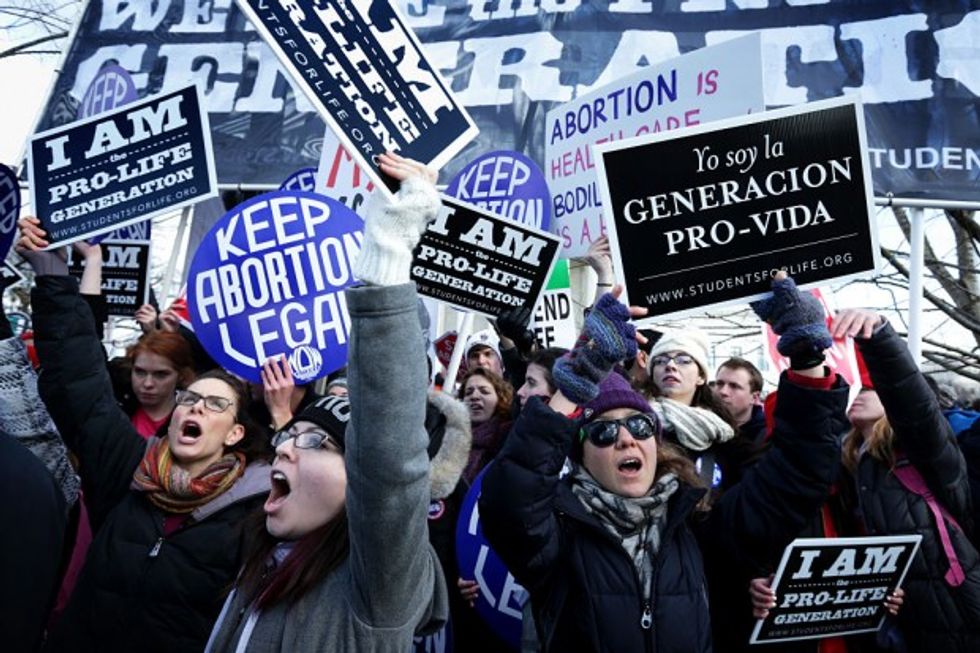 WASHINGTON, DC - JANUARY 22: Pro-life and pro-choice activists at the annual March for Life in front of the U.S. Supreme Court on January 22, 2015 in Washington, DC. (Photo by Alex Wong/Getty Images)
"Even after seven years of pro-abortion policies from the Obama Administration, the right-to-life movement is making tremendous gains on behalf of mothers and their unborn children," Carol Tobias, the president of National Right to Life, said in a statement. "As the November election approaches, the right-to-life movement stands ready to protect our pro-life majorities in Congress and elect a pro-life president."
—
Follow Kate Scanlon (@kgscanlon) on Twitter