© 2023 Blaze Media LLC. All rights reserved.
After a Homeless Shelter Evicts Him for Intoxication, He Returns for His Stuff and Fatally Shoots an Employee, Wounds Another, Police Say
"We're very, very, very concerned."
PHILADELPHIA (AP) — A man who had been evicted from a Philadelphia homeless shelter for being intoxicated fatally shot one employee and wounded another after returning for his belongings Sunday morning, authorities said.
The man, who had been evicted Friday night, got into an argument with an employee at Station House shelter in north Philadelphia, pulled a gun and opened fire, police said.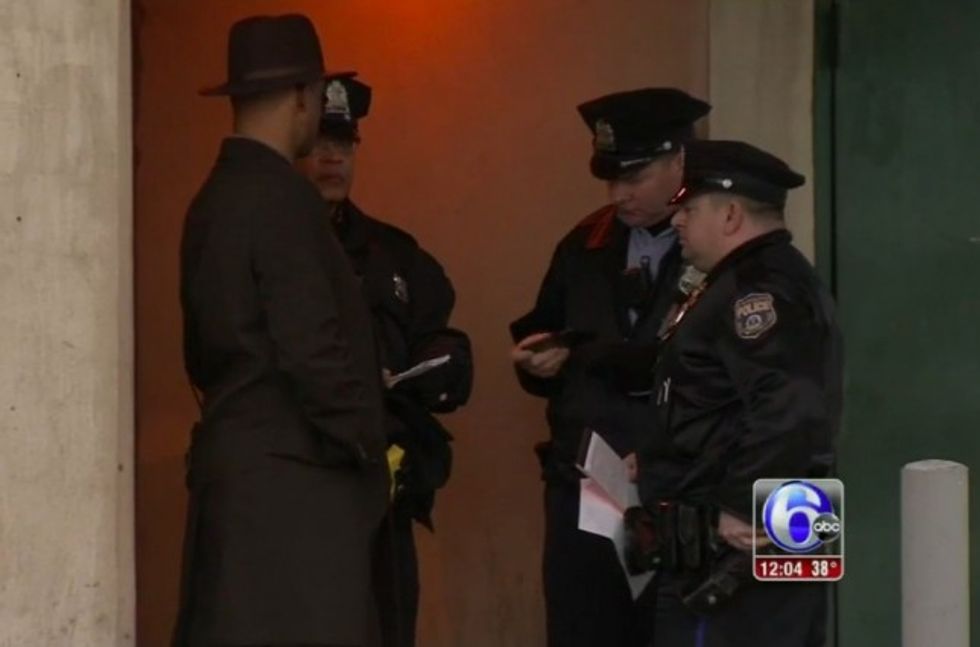 Image source: WPVI-TV
One employee, a man in his 40s, was pronounced dead at the scene and another, a 26-year-old man, was shot in the hip and taken to a hospital.
The gunman — wearing a green hoodie, a black skull cap and jeans — was last seen fleeing behind railroad tracks in the rear of the building. Investigators said the shooter had been identified by the surviving employee.
Capt. Anthony Ginaldi told WPVI-TV police are still searching for the 32-year-old gunman they consider armed and dangerous.
Former mayor W. Wilson Goode, whose SELF, Inc. organization runs the shelter, praised the two workers.
"I don't think you could have found more dedicated employees, more concerned employees, more compassionate and passionate employees about what they do. They love their work and people who work with them love them," said Goode, who served as Philadelphia mayor from 1984 to 1992.
Goode said security procedures would be assessed to ensure the safety of employees and residents.
Officials expressed shock as well as fears that the crime might deter people from entering shelters as frigid weather was poised to enter the region overnight.
"We're very, very, very concerned; this is not something that happens in the city of Philadelphia's shelters for people experiencing homelessness. It's a very unusual situation," Marie Nahikian, director of the city Office of Supportive Housing, told WPVI-TV.
Nahikian called assisting people who are on the street very difficult and "very complicated."
"When you have to run a facility that has rules and you're still loved by the residents here, it makes you a very special person," she said.
Station House is described on the organization's website as "an emergency shelter and after hour intake site providing client service case management, a computer lab, and residential services for 99 men."
Mayor Jim Kenney called the shooting "a heartbreaking tragedy" and vowed the city's full support for the shelter, its workers and their families, adding that officials will help with the security review.
Kenney also urged anyone in need of shelter services to continue to use them with a "code blue" alert slated overnight, which gives officials the power to bring in homeless people to shelters.
Want to leave a tip?
We answer to you. Help keep our content free of advertisers and big tech censorship by leaving a tip today.
Sr. Editor, News
Dave Urbanski is a senior editor for Blaze News.
DaveVUrbanski
more stories
Sign up for the Blaze newsletter
By signing up, you agree to our
Privacy Policy
and
Terms of Use
, and agree to receive content that may sometimes include advertisements. You may opt out at any time.