NEW YORK (TheBlaze/AP) — Scholastic is pulling a controversial new picture book about George Washington and his slaves, the publisher told the Associated Press.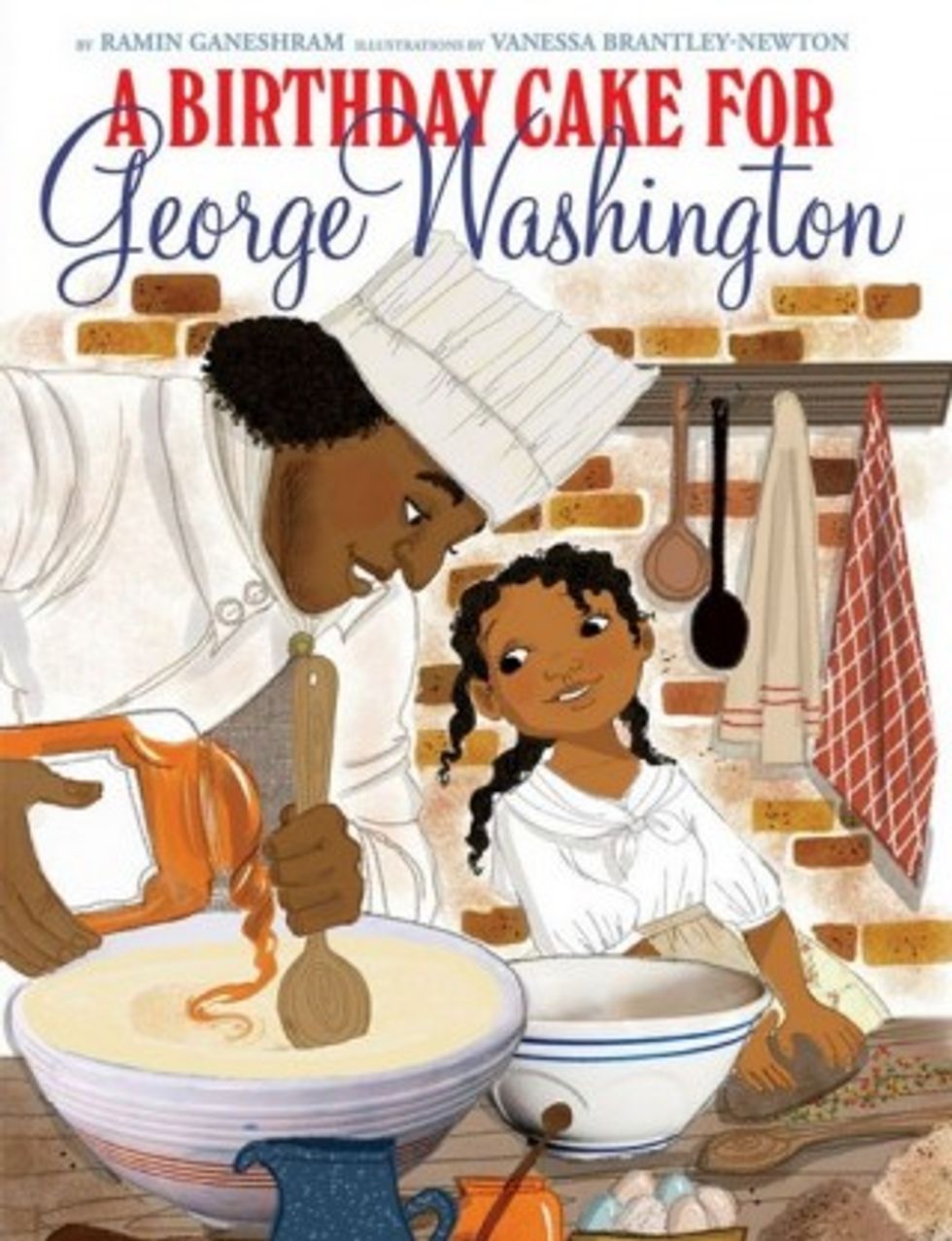 Image source: Scholastic via Mic.com
"A Birthday Cake for George Washington" was released Jan. 5 and had been strongly criticized for its upbeat images and story of Washington's cook, the slave Hercules and his daughter, Delia. Its withdrawal was announced Sunday.
"While we have great respect for the integrity and scholarship of the author, illustrator and editor, we believe that, without more historical background on the evils of slavery than this book for younger children can provide, the book may give a false impression of the reality of the lives of slaves and therefore should be withdrawn," the publisher said in a statement released to the AP.
The book, which depicts Hercules and Delia preparing a cake for Washington, has received more than 100 one-star reviews on Amazon.com. As of Sunday evening, only 12 reviews were positive. The book also set off discussions on Facebook, Twitter and other forms of social media.
While notes in "A Birthday Cake for George Washington" from author Ramin Ganeshram and illustrator Vanessa Brantley-Newton had pointed out the historical context of the 18th century story and that Hercules eventually escaped, some critics faulted Ganeshram and Brantley-Newton for leaving out those details from the main narrative.
"Oh, how George Washington loves his cake!" reads the publisher's description of the story. "And, oh, how he depends on Hercules, his head chef, to make it for him. Hercules, a slave, takes great pride in baking the president's cake. But this year there is one problem — they are out of sugar."
The trade publication School Library Journal had called it "highly problematic" and recommended against its purchase. Another trade journal, Kirkus Reviews, had labeled the book "an incomplete, even dishonest treatment of slavery."
Ganeshram defended "A Birthday Cake for George Washington" in a letter posted last week on the Children's Book Council Diversity page:
I know these facts from the nearly four years of research I did with the aid of historians, largely, at the National Park Service's President's House site in Philadelphia, where my story is set. We know from first-hand accounts that Hercules was famous in his day as a towering culinarian — admired and in-charge, despite his bondage. My story is further bolstered by my decades of research into American culinary heritage and the complex and varied nature of enslaved existence, particularly in Early Federal America — information used to demonstrate the range of Chef Hercules' skill and brilliance.

Author Ramin Ganeshram (Image source: Amazon)
She added:
In our modern society, we abhor holding two competing truths in our minds. It is simply too hard. How could one person enslave another and at the same time respect him? It's difficult to fathom, but the fact remains it was true. We owe it to ourselves — and those who went before — to try and understand this confusing and uncomfortable truth. To refuse to do so diminishes their history to one-dimensional histories that may give comfort to some but ultimately rob us all of the potential for real understanding.
Ganeshram indicated she based the story on historical research and meant to honor the slaves' resourcefulness:
Yet, the discussion and criticism of the book has, instead, been focused on the literal face value of the characters. How could they smile? How could they be anything but unrelentingly miserable? How could they be proud to bake a cake for George Washington? The answers to those questions are complex because human nature is complex. Bizarrely and yes, disturbingly, there were some enslaved people who had a better quality of life than others and "close" relationships with those who enslaved them. But they were smart enough to use those "advantages" to improve their lives.
Ganeshram's previous works include the novel "Stir It Up" and the nonfiction "FutureChefs," while Brantley-Newton's credits include illustrating the children's series "Ruby and the Booker Boys." Andrea Davis Pinkney, an award-winning author who in 2013 won a Coretta Scott King prize for African-American children's literature, was the editor.
Sunday's announcement comes amid an ongoing debate about the lack of diversity in publishing and recalls a similar controversy from last year. "A Fine Dessert," written by Emily Jenkins and illustrated by Sophie Blackall, was criticized for its cheerful depiction of a 19th century slave mother and daughter as they prepared a blueberry dessert. Jenkins apologized, saying that her book, which she "intended to be inclusive and truthful and hopeful, is racially insensitive."