Last Wednesday a janitor at a Texas high school found a human fetus while cleaning a women's restroom.
After making the horrific discovery around 9 p.m. in South Houston High School, the janitor called police. The medical examiner ordered an autopsy to determine the gestational age of the fetus and if the child was born alive.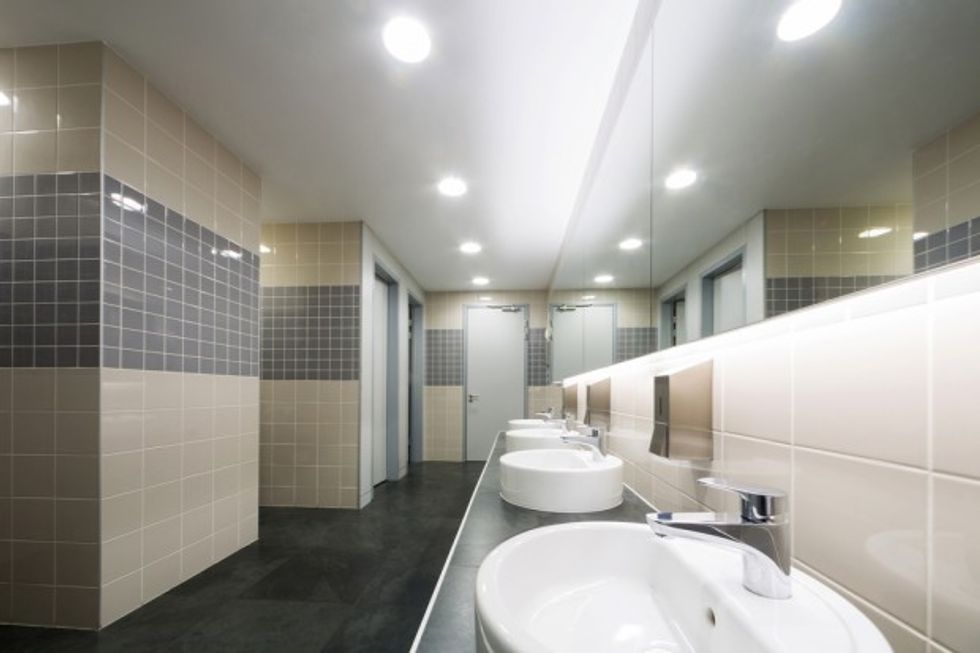 Photo credit: Shutterstock
School officials later identified the mother with surveillance video footage and confirmed she's a student at South Houston.
"Our primary concern after the discovery was to determine if we had a student in need of medical care," Renea Ivy, associate superintendent of Pasadena Independent School District, said in a statement.
According to Ivy, neither the student — who is under 16 — nor her parents were aware she was pregnant.
The girl's mother told KHOU-TV she believes the baby's father is a 23-year-old man her daughter was seeing against her parents' will since at least July. She ran away with him in August but returned home days later, her mother told the station. A report was filed with the Houston Police Department last year, according to the Pasadena ISD Police Department. Houston police told KHOU it's an open sexual assault investigation.
Ivy told TheBlaze that her heart broke for the juvenile mother, who delivered the child alone. She has since encouraged parents to use the tragedy to "talk to their children and remind them that they are not alone."
"When students have concerns, whether medical, social or academic, they should talk to an adult," she said. "Students can always talk to a teacher, counselor, principal or assistant principal who will guide them to the help they need."
Front page photo courtesy of Shuttershock.