The president of the Czech Republic says it is "practically impossible" to integrate Muslims into European societies, because their culture is so different.
"The experience of Western European countries which have ghettos and excluded localities shows that the integration of the Muslim community is practically impossible," Czech President Milos Zeman said Sunday in a television interview, Agence France-Presse reported.
"Let them have their culture in their countries and not take it to Europe, otherwise it will end up like Cologne," he said, referring to the German city where there were reports of widespread sexual assaults during New Year's Eve celebrations, many involving Middle Eastern migrants.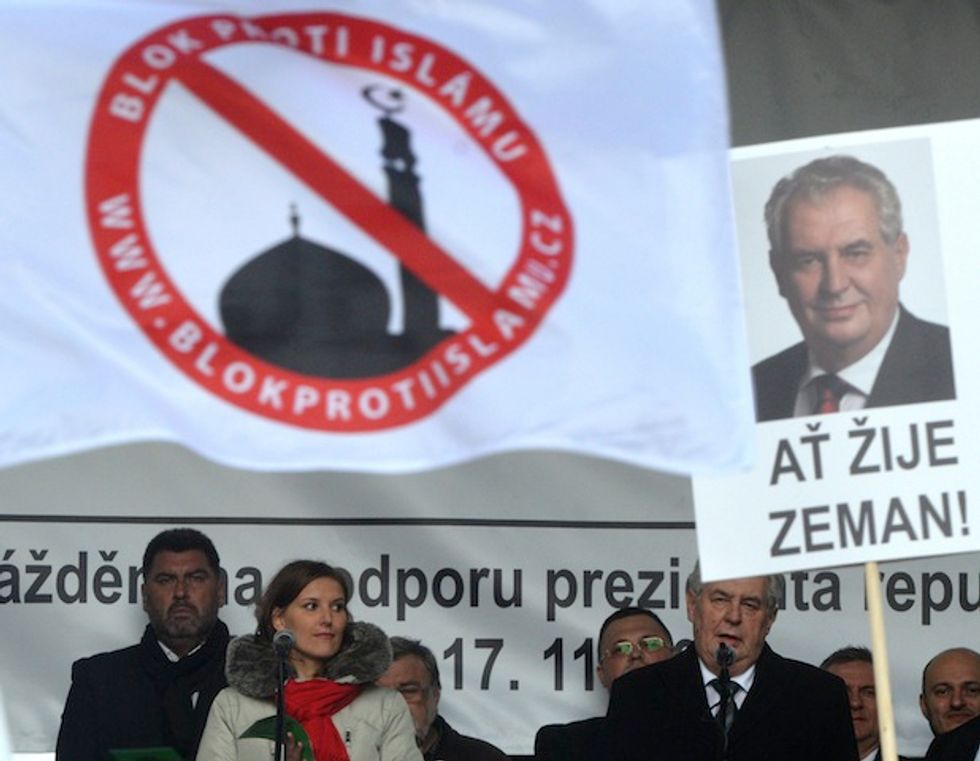 Czech President Milos Zeman delivers his speech during an anti-Islam rally on the 26th anniversary of the Velvet Revolution on November 17, 2015 in Prague. (Photo: Michal Cizek/AFP/Getty Images)
While he expressed skepticism about Muslim migrants, Zeman said that immigrants of similar cultures could be successfully integrated into European societies.
"Integration is possible with cultures that are similar, and the similarities may vary," he said, noting that Ukrainian and Vietnamese immigrants have successfully been absorbed into Czech society.
Zeman has previously spoken out against the flood of migrants seeking asylum in Europe, including earlier this month when he asserted that the mass migration had been organized by the Muslim Brotherhood in an effort to gain control of Europe.
"They do not have the power to start a war in Europe, but what they can do is prepare an increasing migration wave and by degrees dominate Europe, just like they have done in some Western cities, where already policemen are afraid to go at night," Zeman told a Czech radio station.
Last month, he characterized the migration to Europe an "organized invasion."
"I am profoundly convinced that we are facing an organized invasion and not a spontaneous movement of refugees," Zeman said in his Christmas message.