The Islamic State will be reducing its fighters' salaries by 50 percent amidst wartime pressures and recent setbacks, according to the group's government documents from December that were recently leaked online.
Up until recently, soldiers for the Islamic State have been paid on a biweekly basis, earning $400-$1,200 per month, with an additional $50 stipend for their wives and $25 per child, CNN Money noted. But after the recent victories that have arisen from U.S.-led coalitions against the Islamic State and the group's continued wartime expenses, fighters will begin bearing the brunt of the costly setbacks.
"On account of the exceptional circumstances the Islamic State is facing, it has been decided to reduce the salaries that are paid to all mujahideen by half, and it is not allowed for anyone to be exempted from this decision, whatever his position," the Treasury Ministry of the Islamic State government wrote in a December memorandum that was obtained by Aymenn Jawad al-Tamimi, a scholar who specializes in tracking the Islamic State.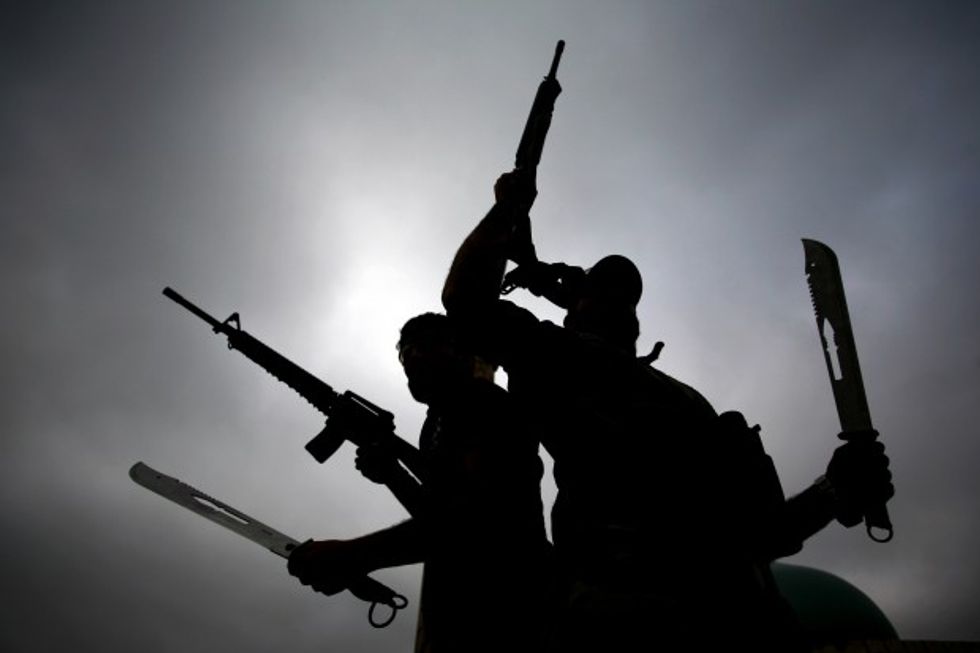 Iraqi fighters from the Saraya al-Salam (Peace Brigades), a group formed by Iraqi Shiite Muslim cleric Moqtada al-Sadr, wave their weapons as they leave the holy city of Najaf in a convoy with Iraqi government forces to head to the northern Iraqi city of Tikrit to continue the offensive against Islamic State group jihadists to retake to city March 20, 2015. (Haidar Hamdani/AFP/Getty Images)
Although the Treasury Ministry did not explain specifically what the "exceptional circumstances" entailed, the document was issued just before the January airstrike demolished the Islamic State's cash stockpile in Mosul, Iraq, according to Fox News.
Islamic State Treasury Minister Bayt al-Mal used the Koran to justify the measures taken, citing passages that prioritize the "jihad of wealth" over the "jihad of soul" in encouraging soldiers to forgo their usual pay for a better purpose, Fox News noted.
"Jihad of wealth has been mentioned with jihad of soul in the Qur'an in ten cases, and in nine of those cases jihad of wealth has been presented beforehand over jihad of the soul, and only in one case has jihad of the soul been presented beforehand over jihad of wealth," the document reportedly said. "And on the authority of Omar bin al-Khattab (may God be pleased with him): 'The Messenger of God (SAWS) ordered us to give charity and that coincided with the time I had some wealth.'"
The soldiers will still be paid biweekly, and the Islamic State will still collect and distribute the Zakat, a religious tax gathered in order to help the poor, Fox News reported.
—
Follow Kathryn Blackhurst (@kablackhurst) on Twitter