Hillary Clinton is trailing 2016 rival Bernie Sanders by double digits in New Hampshire, according to a new CNN/WMUR poll released Tuesday.
Of those surveyed, 60 percent said their top choice was Sanders while only 33 percent said they supported Clinton.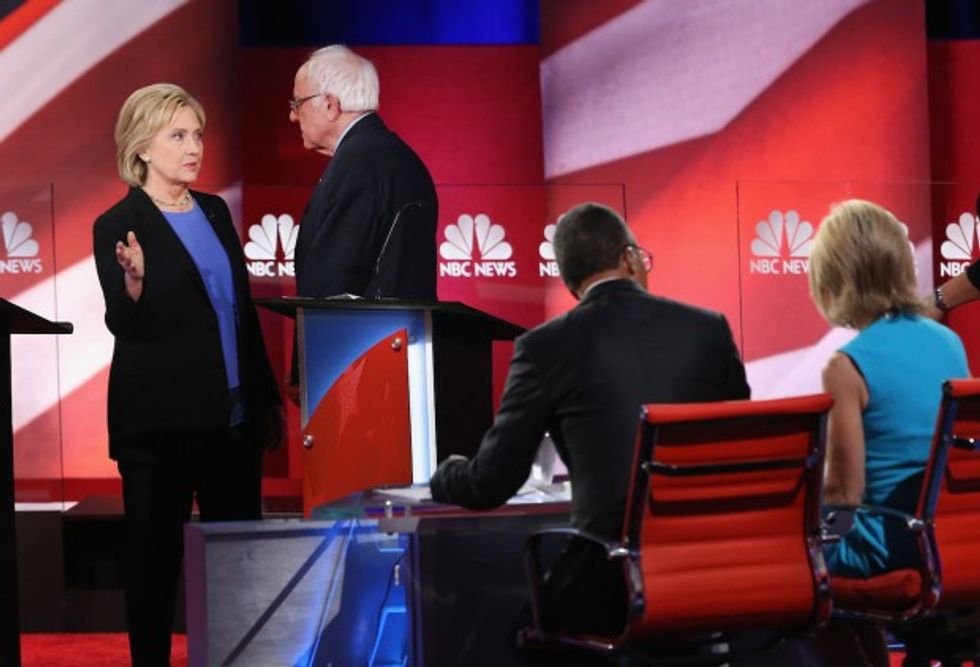 Andrew Burton/Getty Images
The poll indicates Sanders is surging in New Hampshire as the primary grows closer. Last month, 40 percent of those surveyed said they supported Clinton while 50 percent expressed supported the Vermont senator.
The poll also found that voters found Clinton to be the least trustworthy. When asked, 55 percent of those surveyed identified the former secretary of state as the "least honest" while only two percent picked Sanders.
—
Follow the author of this story on Twitter and Facebook: