If your passwords are as easy as 1,2,3, there's a good chance your security could be in jeopardy.
Though privacy and security seem to be a top concern for many, that doesn't appear to have translated into tough passcodes. The two most stolen passwords of 2015 were "12345" and "password," according to California-based security company DataSplash.
What's most surprising is that, according to DataSplash, this is nothing new.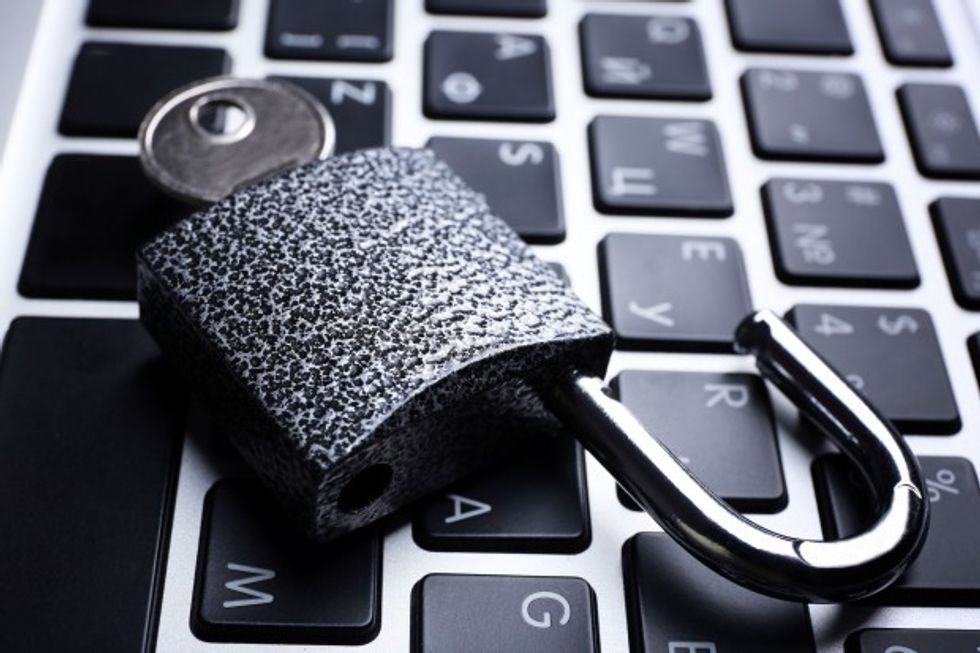 Photo credit: Shuttershock
"The bad news from my research is that this year's most commonly used passwords are pretty consistent with prior years," online security expert Mark Burnett said in a press release. "The good news is that it appears that more people are moving away from using these passwords."
Among the simplest of passwords are those of sports and sci-fi fans, who make it all too easy for hackers to gain access to their information. According to DataSplash, "baseball" and "football" rank in the top 10 most common passwords and "starwars" making the list at No. 25.
Security experts say it is wise to stay away from using just numbers in passwords, especially when using them consecutively and using important dates like birthdays or anniversaries.
The strongest passcode is a string of numbers and letters that is more than eight characters long, according to DataSplash. But National Security Agency whistleblower Edward Snowden contests that claim.
"For somebody who has a very common eight-character password, it can literally take less than a second for a computer to go through possibilities and pull that password out," Snowden said in an April 2015 interview with comedian John Oliver on his late night show "Last Week Tonight."
Instead, Snowden suggests using more intricate passcodes, such as "MargaretThatcheris110%SEXY," which he says won't be as easily detected.
Here's DataSplash's top 25 stolen passwords of 2015 (change from 2014 noted in parentheses):
1. 123456 (Unchanged)

2. password (Unchanged)

3. 12345678 (Up 1)

4. qwerty (Up 1)

5. 12345 (Down 2)

6. 123456789 (Unchanged)

7. football (Up 3)

8. 1234 (Down 1)

9. 1234567 (Up 2)

10. baseball (Down 2)

11. welcome (New)

12. 1234567890 (New)

13. abc123 (Up 1)

14. 111111 (Up 1)

15. 1qaz2wsx (New)

16. dragon (Down 7)

17. master (Up 2)

18. monkey (Down 6)

19. letmein (Down 6)

20. login (New)

21. princess (New)

22. qwertyuiop (New)

23. solo (New)

24. passw0rd (New)

25. starwars (New)
(H/T: New York Post)
—
Follow the author of this story on Twitter: