President Barack Obama said the water crisis in Flint, Michigan, demonstrated "why you can't shortchange" government services, and then put himself in the place of a concerned parent in the city.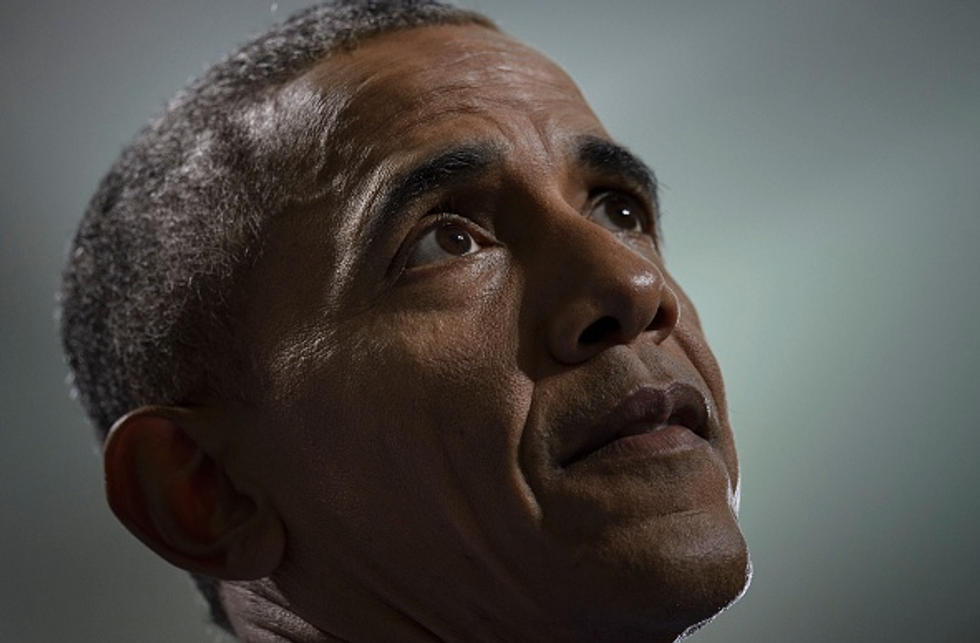 President Barack Obama speaks at the United Auto Workers-General Motors Center for Human Resources Jan. 20 in Detroit. (Brendan Smialowski/AFP/Getty Images)
"I am very proud of what I've done as president, but the only job that is more important to me is the job of father," the president said Wednesday speaking to the United Auto Workers in Detroit. "And I know that if I was a parent up there, I would be beside myself that my kids health could be at risk."
Obama had a pre-scheduled trip to speak to the UAW and did not make a stop in Flint while there. He did pledge the resources of the federal government to assist the city.
"That's why over the weekend I declared a federal emergency in Flint and sent more resources on top of the assistance we put on the ground, designated a federal coordinator to make sure the people of Flint get what they need fro their country," Obama added.
Obama said that he met with Flint Mayor Karen Weaver in the Oval Office Tuesday.