Conservative radio host Rush Limbaugh said Wednesday that he was a bit perplexed to see Republican frontrunner Donald Trump accept Sarah Palin's endorsement the way he did.
"Trump accepting an endorsement somewhat puzzled me," Limbaugh said, according to an online transcript of his show on his website. "I just have to be honest."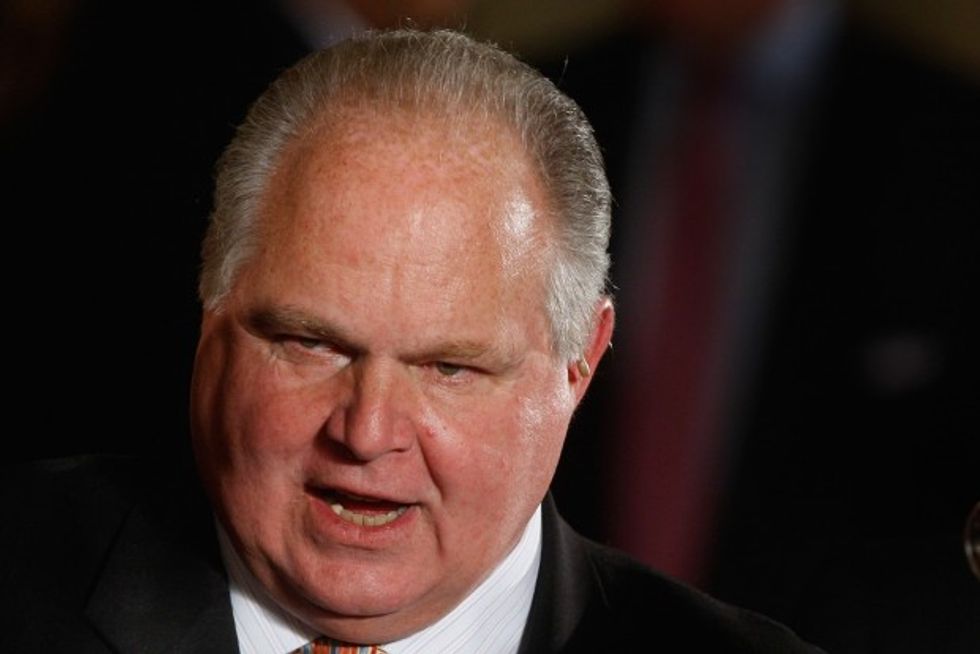 AP Photo/Ron Edmonds
"I look at Trump as a genuine outsider, as somebody who doesn't do anything by the book in politics," he elaborated. "And yesterday he did two things by the book that, frankly, surprised me."
Limbaugh explained:
One is accepting an endorsement. I did not see Sarah's speech, but I saw sound bites of it. And I saw Trump standing aside while she was at the podium, and he's not the kind of guy that stands aside. He just isn't. He's that dominant. He is that huge to give up the podium even to somebody endorsing him, sponsoring him. I'm not criticizing it. Don't anybody misunderstand. I'm just telling you what I think here. Do with it what you want.

The second thing that happened yesterday that really, really surprised me — again, given Trump is rewriting the manual on how to be an outsider and how to avoid all of the traps that you get into if you're gonna play the game of politics the way the insiders play it, I was shocked to see him go all in on the ethanol subsidy. I mean, that reeks of political insiderism.
The conservative host ended his segment noting that he does "understand it's the Hawkeye Cauci" and that "this is what you have to do."
"But see, that's the point," he said. "This is how insiders look at it."
(H/T: Mediaite)
—
Follow the author of this story on Twitter and Facebook: