Disney and Lucasfilm announced Wednesday that the upcoming "Star Wars: Episode VIII" film premiere has been pushed back seven months from its original summer release date to Dec. 15, 2017.
Due to the record-smashing success that "Star Wars: The Force Awakens" found in its Dec. 2015 release, Disney and Lucasfilm sought to cast the news of a May to December release delay in a more positive light.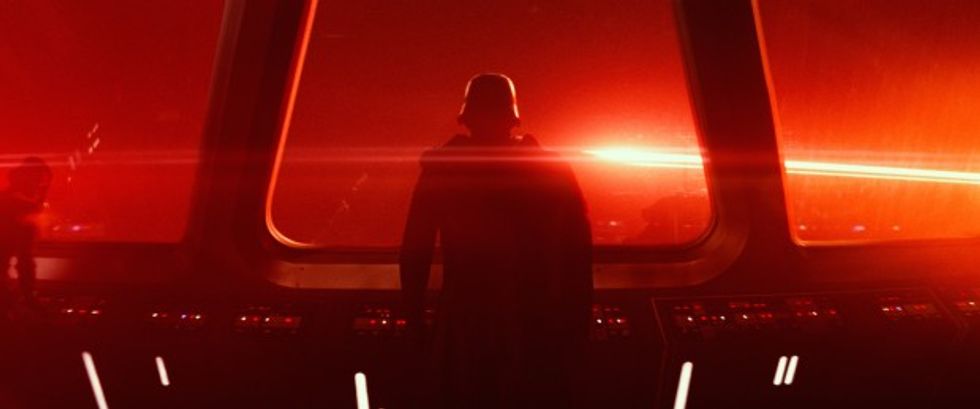 A scene from "Star Wars: The Force Awakens" (Film Frame/Disney/Lucasfilm via AP)
"The move follows the extraordinary success of Star Wars: The Force Awakens, which was the first Star Wars movie to premiere in December," Disney's statement read. "In the popular holiday moviegoing corridor, it smashed numerous records, including biggest domestic and global debuts of all time as well as the biggest domestic second and third weekends, en route to becoming the highest grossing domestic release of all time with over $861M and the third biggest global release ever with $1.887B."
Filming for "Episode VIII" is currently in preproduction, and its principal photography is set to begin in London next month, according to Starwars.com.
In the same statement, Disney also announced that the release date of "Pirates of the Caribbean: Dead Men Tell No Tales," has been moved up from July 2017 to May 26, 2017, following the success of its predecessor, "Pirates of the Caribbean: On Stranger Tides," which was released in May 2011.
—
Follow Kathryn Blackhurst (@kablackhurst) on Twitter