NEW YORK (TheBlaze/AP) — Another plunge in the price of crude oil sent the stock market sharply lower.
The Dow dropped 520 points, or 3.2 percent, to 15,549 as of 12:30 p.m. Eastern time.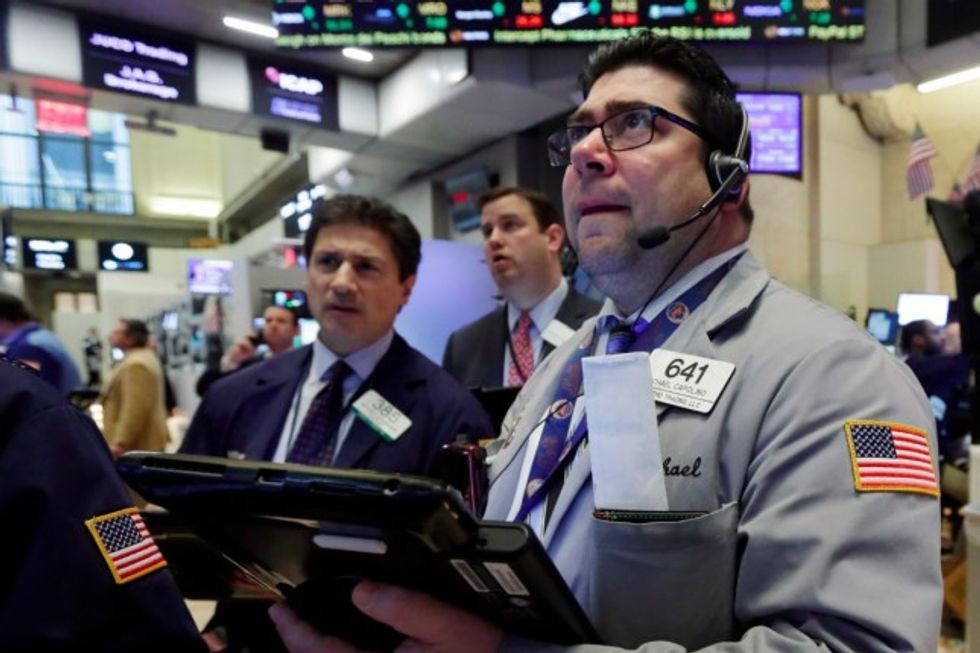 Michael Capolino, right, works with fellow traders on the floor of the New York Stock Exchange, Wednesday, Jan. 20, 2016. Energy stocks are leading another sell-off on Wall Street as the price of oil continues to plunge. (AP Photo/Richard Drew)
Oil and gas companies led the way down Wednesday as sliding oil prices threatened even more damage to the battered energy sector.
Chevron fell 7 percent, the most in the Dow Jones industrial average.
The price of U.S. crude oil sank 7 percent and is trading at its lowest level since May 2003.
The Standard & Poor's 500 index lost 63 points, or 3.4 percent, to 1,817. The Nasdaq lost 150 points, or 3.4 percent, to 4,325.
U.S. indexes are down 10 percent or more since the beginning of the year.
Bond prices rose as investors shifted money out of stocks.