SANAA, Yemen (TheBlaze/AP) -- The Qatar-based Al-Jazeera network says it has lost contact with one of its chief correspondents who they suspect has been kidnapped in the war-torn city of Taiz, central Yemen.
The news network said on Thursday that Hamdi al-Bukari, who had been covering the intense Taiz fighting that started in April, went missing on Monday night.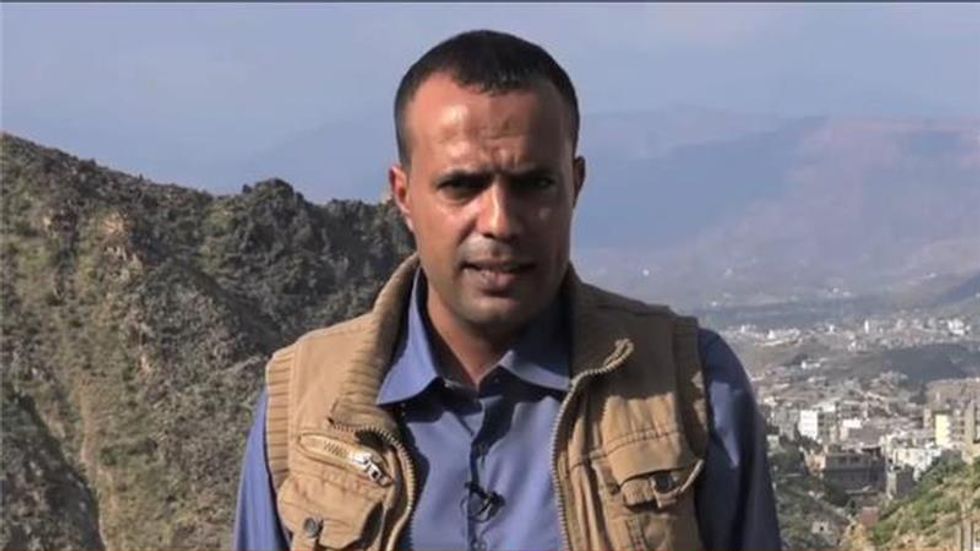 Hamdi al-Bukari (Image source: Al Jazeera)
It called for the release of al-Bukari, and said it held the kidnappers responsible for his safety. It did not name the group behind his alleged abduction.
"They were covering events in the besieged city of Taiz reporting on the human cost to the conflict. Our colleagues were simply doing their job of reporting the story and informing the world on what is taking place in Yemen," Mostefa Souag, acting director general of Al Jazeera Media Network, said.
In Taiz, Shiite rebels known as Houthis have been battling local fighters, who include ultraconservatives and pro-government forces.
"It is tragic to see that in times of conflict, news organisations continue to be targeted," Souag added. "Journalists should have the freedom to do their work without the fear of intimidation, abduction or unlawful arrest."
Several journalists have been killed, detained or expelled during Yemen's war, including two other Al Jazeera journalists, Abdulaziz Al-Sabri and Moneer Al-Sabai. In September 2014 Houthis took control of the capital, prompting a Saudi-led military campaign in support of the government.
–