Wednesday night's episode of Comedy Central's "The Nightly Show" focused on Sarah Palin and her over-the-top endorsement of Republican presidential candidate Donald Trump. Host Larry Wilmore asked viewers if Palin was drunk during her speech Wednesday.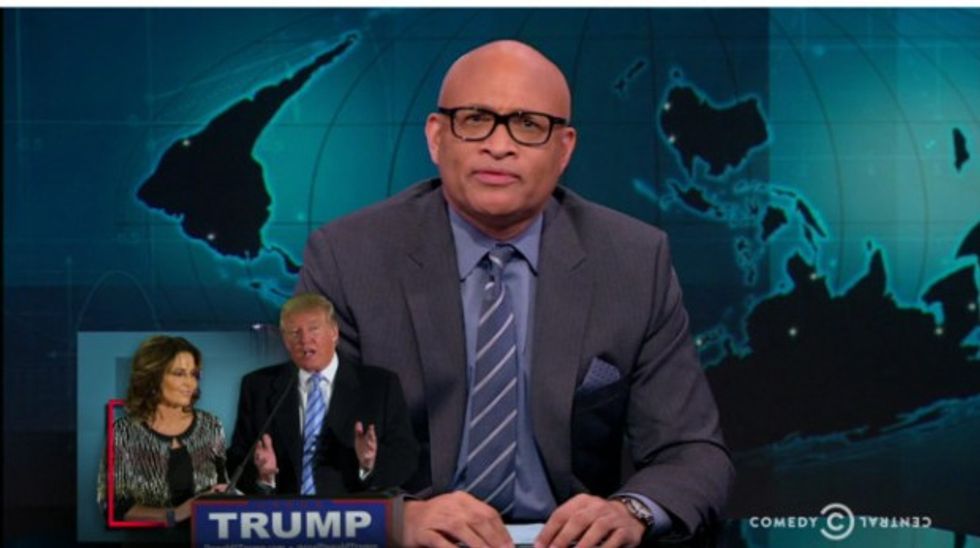 Image source: Comedy Central/Talking Points Memo
"Is she literally drunk? I'm not even joking, guys," Wilmore said. "She sounds wasted."
He went on to compare her frantic articulation to a messy fast-food meal.
"That's not even a word salad. That's like a word Chipotle burrito bowl, extra E. coli," he continued.
Watch Wilmore's brutally hilarious sketch of the 2008 GOP vice presidential candidate: