Former Defense Secretary Robert Gates said Thursday the odds are "pretty high" that Hillary Clinton's private email server was compromised by America's enemies.
The remark from Gates came in response to a question from conservative radio host Hugh Hewitt.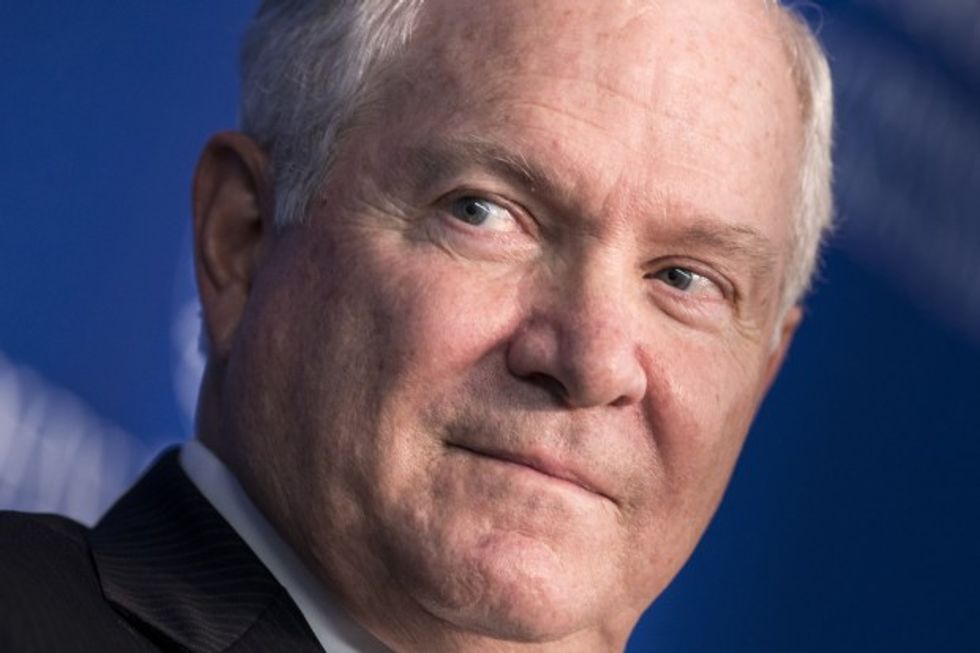 BRENDAN SMIALOWSKI/AFP/Getty Images
"One of your colleagues, Mike Morell, said on this program, or actually agreed with my assertion that almost certainly, Russians, Chinese and Iranians had compromised the home brew server of the former Secretary of State. He agreed with that. Do you agree with his assessment of my assessment?" Hewitt asked.
"Well, given the fact that the Pentagon acknowledges that they get attacked about 100,000 times a day, I think the odds are pretty high," Gates said.
The comment from Gates comes after the Inspector General of the Intelligence Agency announced in a letter to lawmakers that findings indicate intelligence more sensitive than "top secret" traversed through Clinton's private homebrew server.
Gates appeared on Hewitt's radio show to promote his new book, "A Passion for Leadership."
—
Follow the author of this story on Twitter and Facebook: