For almost two weeks last year, the Federal Bureau of Investigation captured and maintained what it has described as one of the Internet's most prolific child pornography websites, allowing users to download thousands of explicit images and videos from a government site in the suburbs of Washington, D.C.
Though the details are sparse, it is known that this was the third operation the FBI has conducted in which it takes control of a child porn website and keeps it running in an attempt to catch users. Without the bureau seizing control of the site, it is practically impossible for officials to capture visitors because their activity is generally hidden behind an encrypted and anonymous computer network, Florida's News-Press reported.
Photo credit: Shutterstock
The Justice Department recently acknowledged in court filings that the FBI was running the website known as "Playpen" from Feb. 20 to March 4, 2015. During that time frame, the site averaged more than 215,000 users and housed more than 23,000 images and videos, more than 9,000 of which users could download directly from the FBI.
Court filings revealed that some of the images involved children younger than kindergarten age.
The procedure of capturing and maintaining a child pornography site is contradictory to previous FBI tactics. In the past, agents worked to ensure explicit images of children being sexually assaulted were out of the public's reach. According to the Justice Department, children are harmed each time an explicit image of them is viewed, and once outside of the government's control, there is no way to prevent the images from spreading to other parts of the Internet.
But, even with those risks, FBI officials acknowledged that their options are limited.
"We had a window of opportunity to get into one of the darkest places on Earth, and not a lot of other options except to not do it," former FBI official Ron Hosko, who was involved in the FBI's first operation of this nature, told the News-Press. "There was no other way we could identify as many players."
James Marsh, a lawyer who represents some of the children whose explicit images are widely circulated online, approved of the operation, saying, "These are places where people know exactly what they're getting when they arrive."
However, the effort has not gone uncriticized.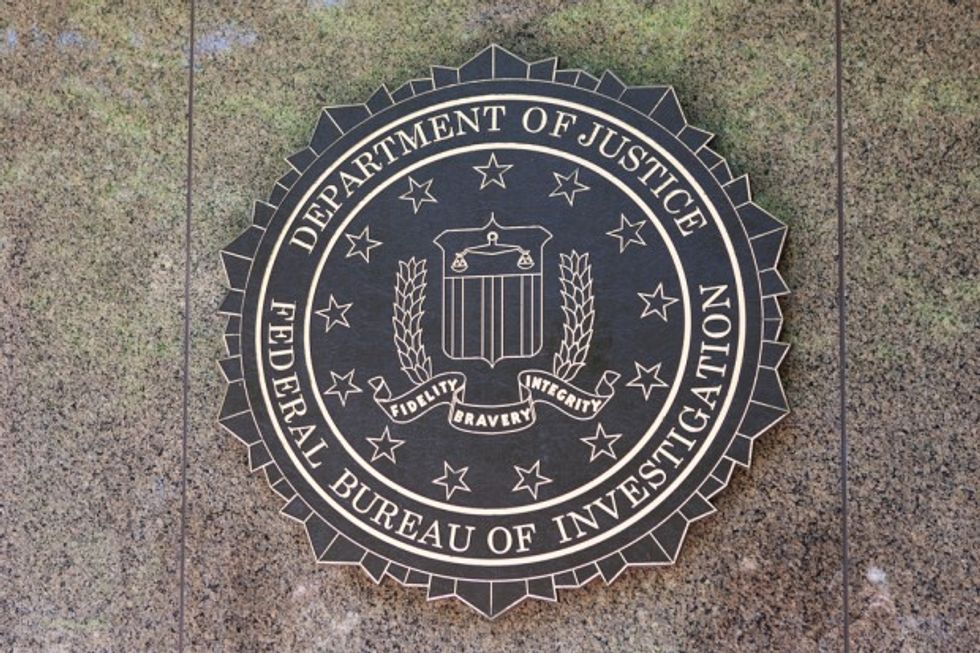 Photo credit: Mark Van Scyoc/Shutterstock
"At some point, the government investigation becomes indistinguishable from the crime, and we should ask whether that's OK," Elizabeth Joh, a law professor at the University of California who has studied undercover operations, said. "What's crazy about it is who's making the cost/benefit analysis on this? Who decides that this is the best method of identifying these people?"
According to Justice Department spokesman Peter Carr, whenever the government captures a child pornography site it "always considers ... removing it from existence immediately and permanently," but he said doing so can be shortsighted.
"While doing so would end the trafficking of child pornography taking place on that one website, it would do nothing to prevent those same users from disseminating child pornography through other means," Carr said.
"The decision whether to simply shut down a website or to allow it to continue operating for a brief period for a law enforcement purpose is a difficult one," he added.
During the 13-day period that the FBI ran the site, which had sections labeled "toddlers" and "prepubescent females," the bureau did not post any images to the site but did allow images on the site to remain and did not block users from uploading more images.
The FBI was able to track 100,000 registered users during the time of the operation on the "dark web," court filings showed, and agents were able to find "true" computer addresses for 1,300 people, adding that the government has charged 137 individuals with a crime.
The FBI was first known to have carried out such a procedure in 2012, which led to the charging of 25 people with child pornography crimes. However, court records indicate that the government labels at least nine of those people as "John Doe," suggesting they have been unable to pinpoint actual people who logged into the network addresses it obtained.
The FBI, with the help of outside contractors, is able to accomplish these operations by hacking into online databases in the "dark web" and injecting them with malware in order to crack anonymity.
Listen to the original report below:
—
Follow the author of this story on Twitter and Facebook: