NEW YORK (TheBlaze/AP) -- ABC News is appointing Martha Raddatz as co-anchor of the Sunday morning public affairs show "This Week," where she alternates hosting weeks with George Stephanopoulos.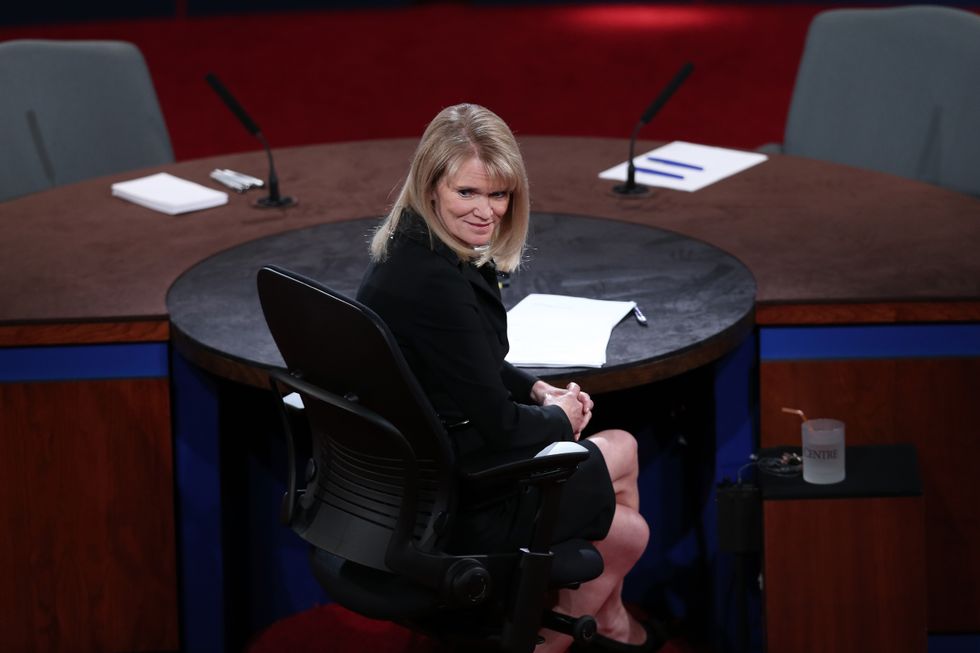 Debate moderator Martha Raddatz arrives prior to the vice presidential debate at Centre College October 11, 2012 in Danville, Kentucky. This is the second of four debates during the presidential election season and the only debate between the vice presidential candidates before the closely-contested election November 6. (Photo by Win McNamee/Getty Images)
ABC News President James Goldston's announcement on Friday made formal what has been the practice over the past few months. Stephanopoulos has cut back on his weekend schedule since he co-hosts "Good Morning America" during the week.
Stephanopoulos took to Twitter on Friday to congratulate his colleague.
Congrats @MarthaRaddatz!!! Knockem dead Sunday! (even if it takes snowshoes to get to studio)

— GeorgeStephanopoulos (@GStephanopoulos) January 22, 2016
Raddatz is also ABC News' chief global affairs correspondent, and her work in that job is often seen on "This Week" on weeks where she's not the host. The ABC anchors have moved to take the show's segments on the road more often.
Chief White House correspondent Jonathan Karl will be the substitute host on weeks that the other two aren't available.