A driver and two police officers in Lufkin, Texas, are lucky to be alive after they had a seriously close encounter with a big rig earlier this week.
According to KTRK-TV, the incident happened Monday, and it was captured on the dash cams in both officers' vehicles.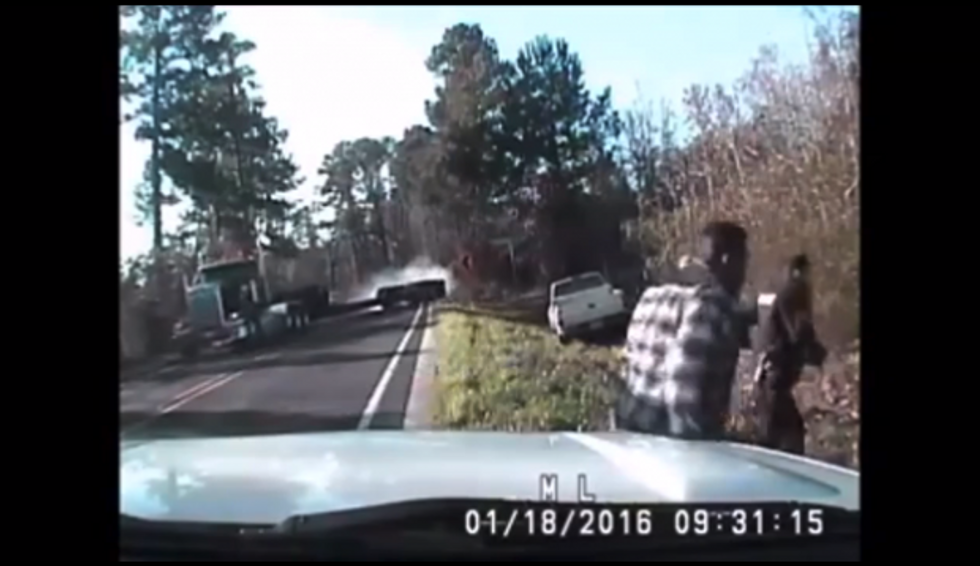 Image source: KTRK-TV
As the officers were responding to a driver who ran off the road, a semi-truck came barreling around a turn in the road up ahead. The truck's trailer fish-tailed, and started to come right toward the group of men.
Fortunately, the driver and the officers were quick on their feet and ran to safety, as the truck's driver was able to correct the out-of-control trailer before hitting any people or vehicles.
Watch the incident unfold below:
(H/T: KTRK-TV)
—
Follow the author of this story on Twitter and Facebook:
[facebook //www.facebook.com/plugins/like.php?href=