Republican presidential candidate Donald Trump recently won an online poll conducted by the conservative website the Drudge Report, claiming 36 percent of the vote, but the second-place winner is raising some eyebrows.
Trump was followed in the results of the "Drudge Super Poll" by Democratic presidential candidate Sen. Bernie Sanders, who received nearly 30 percent.
The Democratic-socialist from Vermont was followed by Republican Sens. Ted Cruz (Texas), at 19 percent, and Marco Rubio (Florida), at about 5 percent. No other presidential candidate earned more than 4 percent of the vote.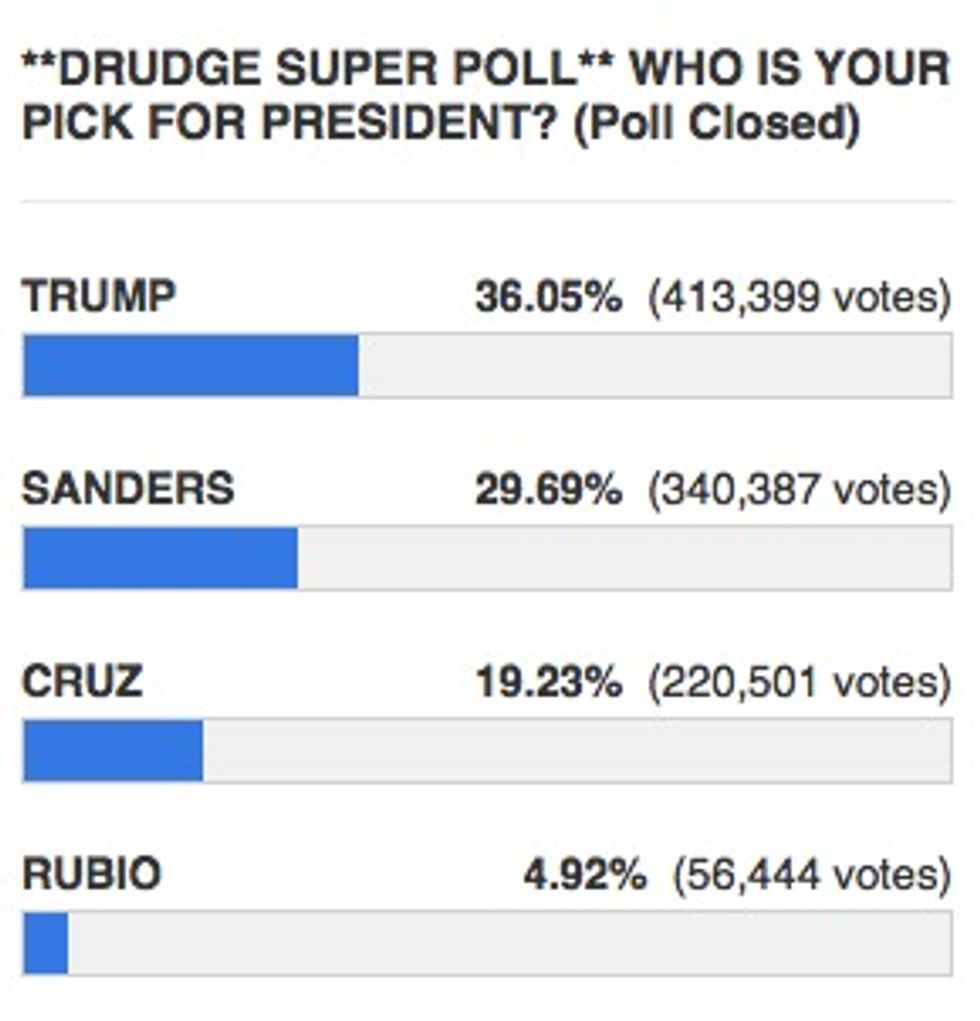 The results of a recent Drudge Report online poll. Image source: drudgereport.com
Both Trump and Sanders currently lead their respective parties in a CNN/ORC poll of 280 likely Iowa caucus goers released Thursday.