World Champion Sharpshooter and Internet sensation Kirsten Joy Weiss sat down with TheBlaze at SHOT Show in Las Vegas on Wednesday to talk about the increasing role and influence of women in shooting sports, concealed carry and what kind of weapon she might be carrying...if she did.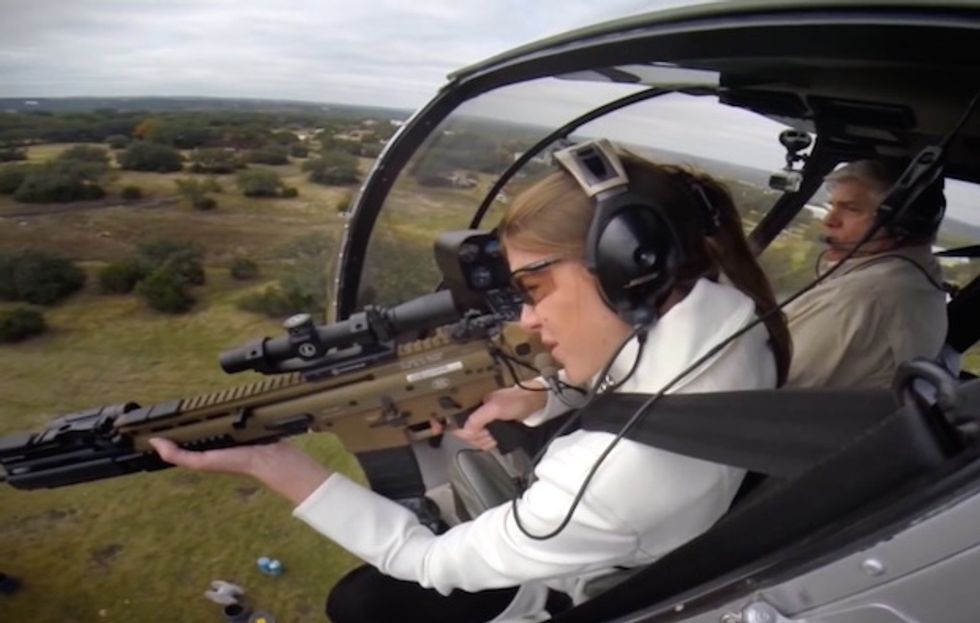 Image source: YouTube
When asked about if she had noticed an increase in the numbers of women who were participating in shooting and attending events like SHOT Show, Weiss responded, "Absolutely...it's really encouraging."
Speaking candidly about the growing interest in shooting from females, Weiss added, "I've been in the shooting industry for a while. I've shot since I was young. A lot of times it would just be me on the range with men. And, that's always been a pleasant experience in a sense that they've always wanted to share shooting with me. But, it's really nice to have other women around too."
Weiss continued, "A lot of them are newer shooters. And, in previous years, you would see them (at the range) with their husbands and boyfriends. But, now, you're seeing them coming because they've 'caught the bug.'"
As the number of women entering the world of shooting world has increased, so has the seriousness with which the gun makers look at female shooters. In previous years, manufacturers would often display rifles with pink or other brightly colored stocks. An unscientific survey of the 2016 convention floor noted fewer of the "girly" guns than in previous years.
Had Weiss also notice a shift in the style of firearms products targeting women? "Yes, and I'm so happy about that," said the sharpshooter.
"There's nothing wrong with having options," she added. "I think the broader shooting industry is moving away from just offering, 'Oh, you're a female? Here's pink, because that's a girl color, right?'"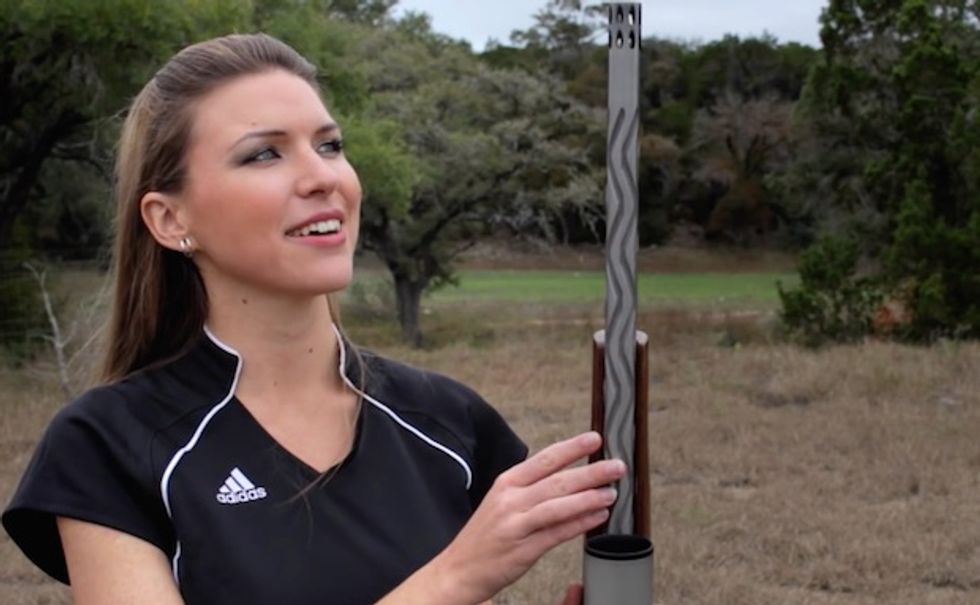 Image source: YouTube
While Kirsten Joy Weiss is most often associated with target shooting and long range shooting competitions with rifles (the Volquartsen .22 shown above is her favorite), we wondered if she is someone who exercises her right to concealed carry.
"I don't really say if I do or I don't," said the cagey Weiss.  "I support it. Let's say that."
When pressed on which type of firearm she might carry on her person, Weiss would consider a couple of options.
"It depends on the person," said Weiss, "I'm a smaller frame, but I actually like a larger caliber than you would think. I actually like a 9mm or a .45."
She closed by announcing the 9mm gun is probably the "happy medium."
Listen to the full interview with Kirsten Joy Weiss from TheBlaze Radio.
Watch Kirsten Joy Weiss pull off the classic Annie Oakley trick shot and split a playing card.
--
Follow the author of this story on Twitter and Facebook: