Actress Stacey Dash is fighting back against the severe backlash that arose after she gave her opinion regarding the #OscarsSoWhite controversy Wednesday.
In a follow-up blog post published Thursday, Dash, 49, defended her remarks that she gave when she appeared on Fox News' "Fox & Friends" Wednesday morning. During that interview, Dash offered her blunt opinion regarding race relations, segregation, integration, Black History Month and the BET. These topics had been brought once again into the U.S. spotlight when actors, actresses, directors and social media users alike harshly criticized the 2016 Oscars for not nominating any people of color for the second year in a row.
In her interview, Dash called the outrage against the Oscars "ludicrous."
"We have to make up our minds. Either we want to have segregation or integration, and if we don't want segregation, then we have to get rid of channels like BET and the BET Awards and the Image Awards, where you're only awarded if you're black," Dash said during the interview, according to CNN. "If it were the other way around, we would be up in arms. It's a double standard."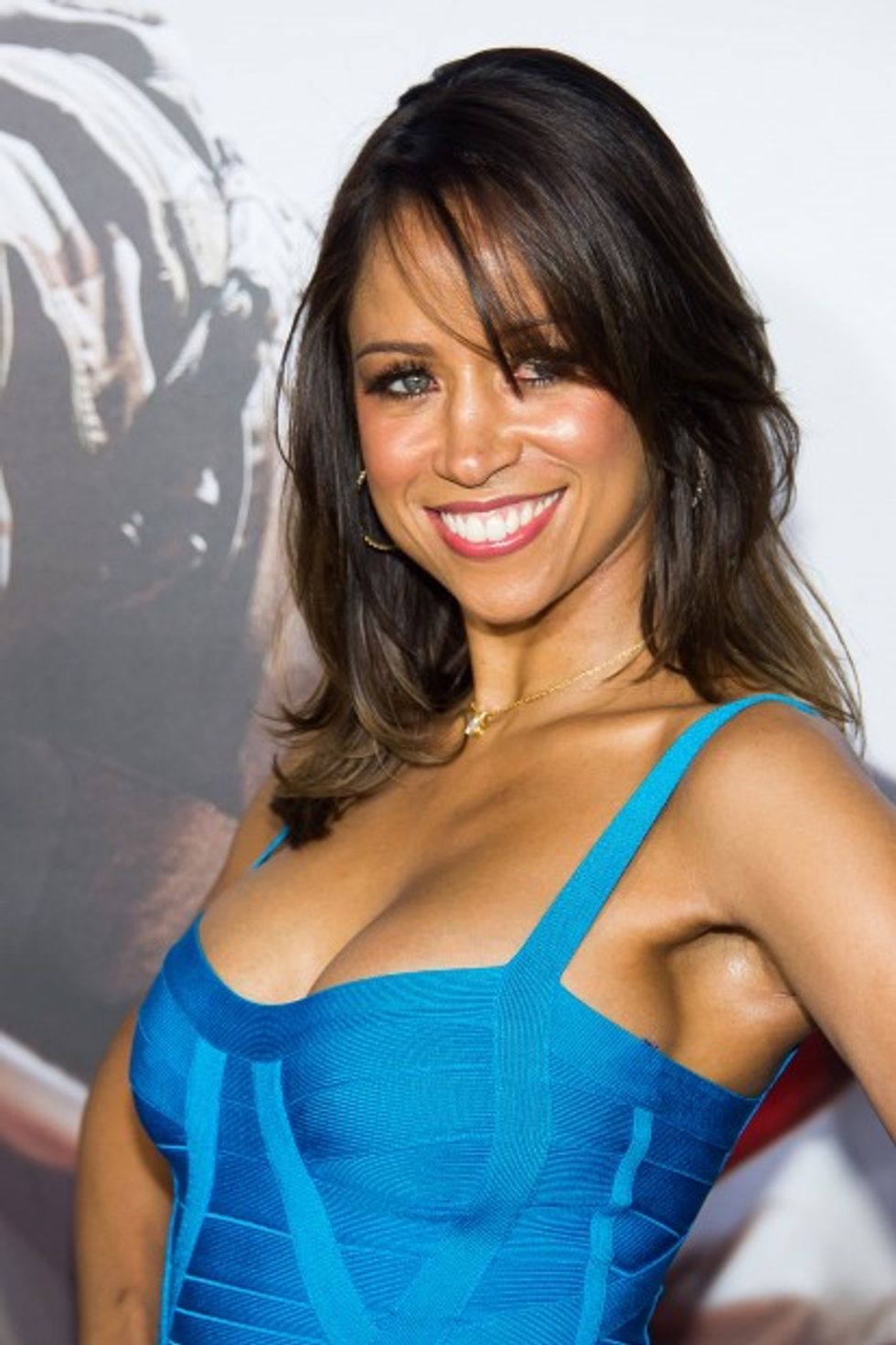 Stacey Dash attends the "American Sniper" premiere Dec. 15, 2014, in New York. (Charles Sykes/Invision/AP)
After receiving significant criticism for the comments — including reminders that one of her first acting roles occurred on the BET show "The Game" — Dash, who comes from an African-American and Latino background, took to the Internet to defend herself on her blog in a post titled "How BET Lies to Black People." She began by criticizing BET's low ratings:
Well, here's the thing. Thank you for reminding me, since most people have never heard of that show.

Why? It's on BET.

Quick. Name the top shows on BET.

Drawing a blank?

I think I've made my point.
Although Dash expressed her gratitude for all of the acting jobs that she was ever given, including role on BET, she still maintained, "But I look forward to the day when people don't self-segregate based on skin color, while loudly complaining about a segregated society."
Dash then called out Stephen Hill, a BET executive, for his comments declaring that the Oscar nominees should reflect the percentages of moviegoers from all ethnicities.
"Oscars are awarded to the actors and actresses who excel … not the audience," Dash wrote in response. "BET lies to American black people by telling them that the rest of America is racist, so stick close to your own kind. Anything that promotes segregation is bad! And they're absolutely mortified that someone like me — an independent-thinking black woman — dares call their bluff."
—
Follow Kathryn Blackhurst (@kablackhurst) on Twitter