LOS ANGELES (TheBlaze/AP) — Three inmates who escaped from a maximum-security jail in Southern California on Friday first cut through half-inch steel bars and plumbing tunnels and then got to an unsecured roof, officials said.
Then they rappelled down using a rope made of sheets and fled on foot from Orange County Men's Central Jail in Santa Ana, KABC-TV reported.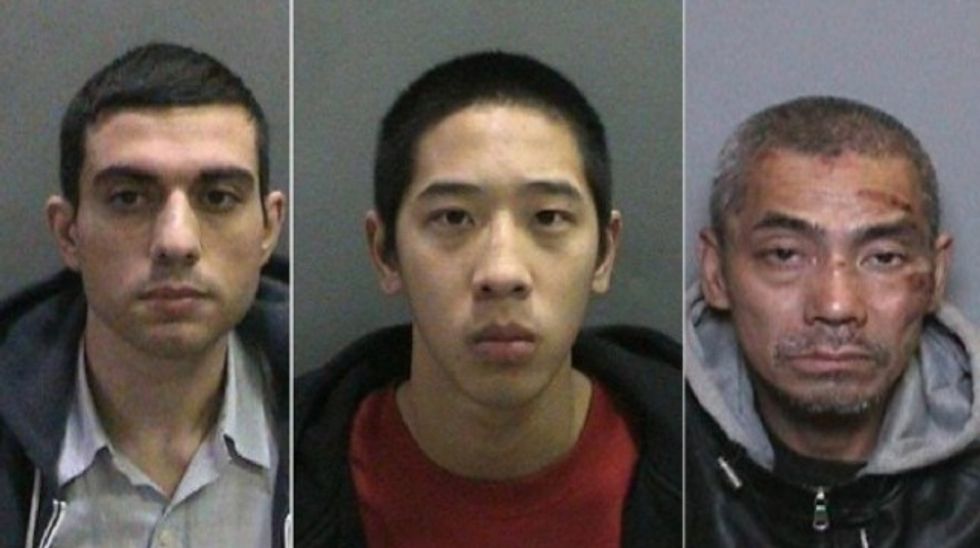 From left: Hossein Nayeri, Jonathan Tieu, Bac Duong (Image source: Orange County Sheriff)
Sheriff's Lt. Jeff Hallock said Saturday that the inmates had an elaborate plan that may also have involved creating a jail disturbance. It's unclear if they had outside help.
Authorities are hunting for 20-year-old Jonathan Tieu, who's been charged with a gang-related murder; 43-year-old Bac Duong, charged with attempted murder, and 37-year-old Hossein Nayeri, who's charged with the 2012 kidnapping and torture of a marijuana dispensary owner.
Hallock says the three are very dangerous and anyone seeing them should call 911.