The government of Canadian Prime Minister Justin Trudeau released a statement Sunday on the Israeli-Palestinian conflict, prompting a Conservative senator to declare that Canada is "back…to moral equivalence."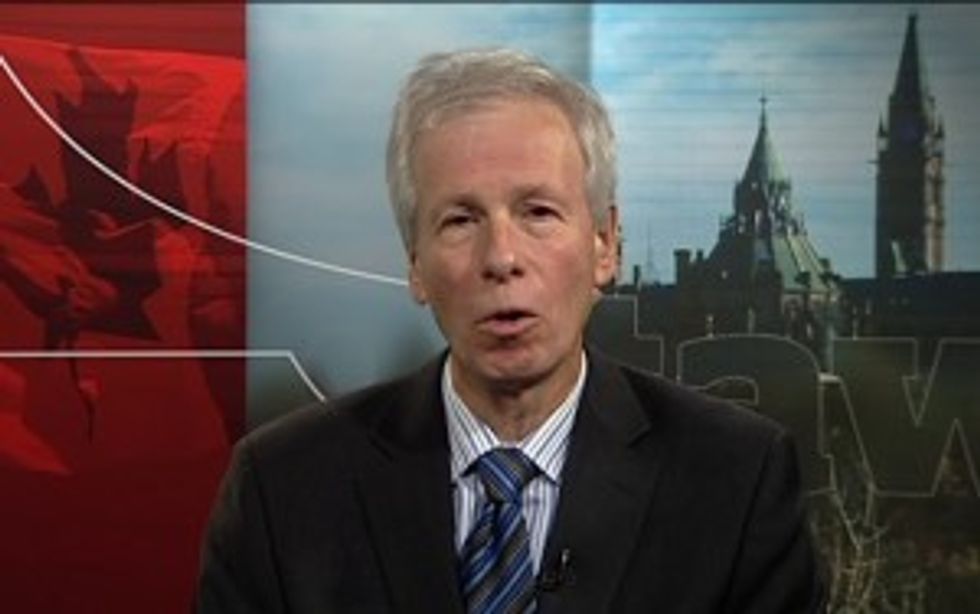 Canadian Minister of Foreign Affairs Stephane Dion (Image source: YouTube)
Canadian Minister of Foreign Affairs Stephane Dion's statement addressed the wave of nearly daily violent attacks Israel has been facing since September but never once pointed to Palestinians as the assailants, instead appearing to call on Israel to "reduce violence and incitement."
The Times of Israel reported that this was the first official statement addressing the Israeli-Palestinian conflict issued by the Liberal Party's new Canadian government.
The effort at balance by Dion's statement stood in stark contrast to the decidedly pro-Israel position of the previous Canadian government headed by Conservative Prime Minister Stephen Harper who once told Israelis that "through fire and water, Canada will stand with you."
Canadian Sen. Linda Frum, who serves as the head of the Senate Conservative Caucus, was not impressed and took to Twitter to blast her country's "moral equivalence" and lack of concern over the true source of violence:
Canada's Back ... to moral equivalence. https://t.co/tCENcBdZD2

— Senator Linda Frum (@Senator Linda Frum)1453666669.0
Concerned Canada is only "concerned by" violence in Israel over last 100 days. 28 innocents dead in knife intifada https://t.co/NLsyB8HV2A

— Senator Linda Frum (@Senator Linda Frum)1453666972.0
"As a steadfast ally and friend to Israel, Canada calls for all efforts to be made to reduce violence and incitement and to help build the conditions for a return to the negotiating table," Dion said in the statement.
"Unilateral actions, such as Palestinian initiatives toward statehood in international forums and continued Israeli settlements, are unhelpful and constitute serious obstacles to achieving a comprehensive, just and lasting peace," he added.
The Israeli government has complained repeatedly about incitement to violence in the Palestinian media and by the official Palestinian Authority, which rewards terrorists with honors and monetary compensation. Dion's statement pointed only to Palestinian efforts at declaring an independent state — not the killing of Israelis — as "unhelpful" and an obstacle to peace.
The Canadian minister's statement promoted "a two-state solution and that negotiations provide the only viable path to peace."
Immediately following the Canadian elections last fall, Dion said that the new government would work to strengthen relations with Arab countries in the Middle East.
"We can say the things Israel wants to hear but to be helpful helpful to Israel we also need to be helpful to other states in the region, to Lebanon among others, with which he should establish excellent relations," he said in November.
"Israel is a friend, it is an ally but for us to be an effective ally we need also to strengthen our relationship with the other legitimate partners in the region," he said in another fall interview.
In a 2014 speech to Israel's Knesset, Harper had told Israeli lawmakers that in "the democratic family of nations, Israel represents values which our Government takes as articles of faith, and principles to drive our national life. And therefore, through fire and water, Canada will stand with you."