Fitness guru and former NFL cheerleader Brooke Griffin is on a mission to inspire and motivate moms to be the fittest, most fabulous versions of themselves.
Though Griffin's past fitness accolades might initially cause some to view her as unrelatable, she assures women that her accomplishments have been accompanied by a fair amount of struggle. Griffin, cookbook author and founder of SkinnyMom.com, recently sat down with TheBlaze to discuss the faith journey that made her success possible.
Griffin gave birth to her son, Easton in 2010. During her pregnancy, she gained 68 pounds. Just a year before that, she had competed in and won the 2009 Fitness Universe championship.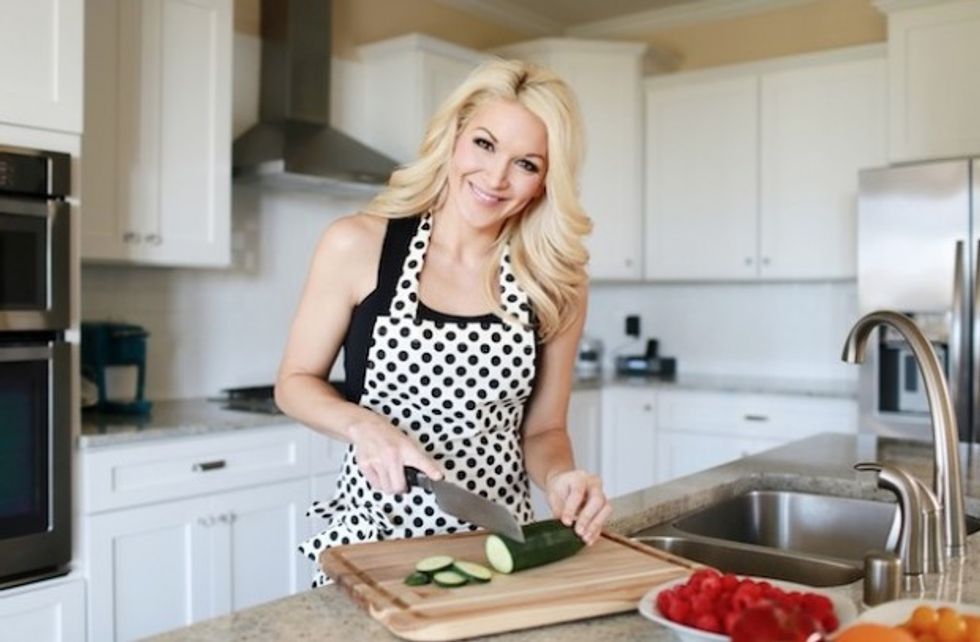 Image source: SkinnyMom.com
Shortly after the birth of her son, Griffin experienced a divorce and went through a time of personal crisis. She was without a husband, without a job and without a house. Griffin, who had always wanted to be a full-time mom, suddenly found herself single and at her unhealthiest weight ever.
Depression quickly set it. During this time, she walked away from her faith completely.
Griffin recalled one evening when she was staying at her parents house, kneeling in a tiny room and crying out to God. She remembered pleading, "God, if you are real, please help me."
"It was in that moment that he spoke to me, and it changed my life," she said. "I felt like he was saying, 'I will restore you if you trust me and give your life back to me.'"
But with the loving support of family and her reliance on God, Griffin said she was able to wrestle through an identity crisis and discover who she was apart from her achievements and past relationships.
Shortly after that breakthrough moment, Griffin had the idea to create Skinny Mom. She shared that she knew nothing about media or running a business, but she "took a leap of faith." She began by posting home fitness videos and original recipes, complete with original photos, which, Griffin laughed, are not on her website anymore because the photography "has gotten much better."
Griffin described the goal of her "Skinny Mom" project as "redefining skinny" and transforming it into something positive that moms everywhere can claim. Her website, SkinnyMom.com, is a place "where moms get the skinny on healthy living."
The key to healthy living, according to Griffin, is planning. She said that planning is crucial when it comes to budgeting time to work out and to prepare simple, healthy meals for a family.
The goal of the Skinny Mom project is to debunk the "all or nothing" myth about healthy living. Griffin said that even a quick workout or a few pushups can make a difference over time.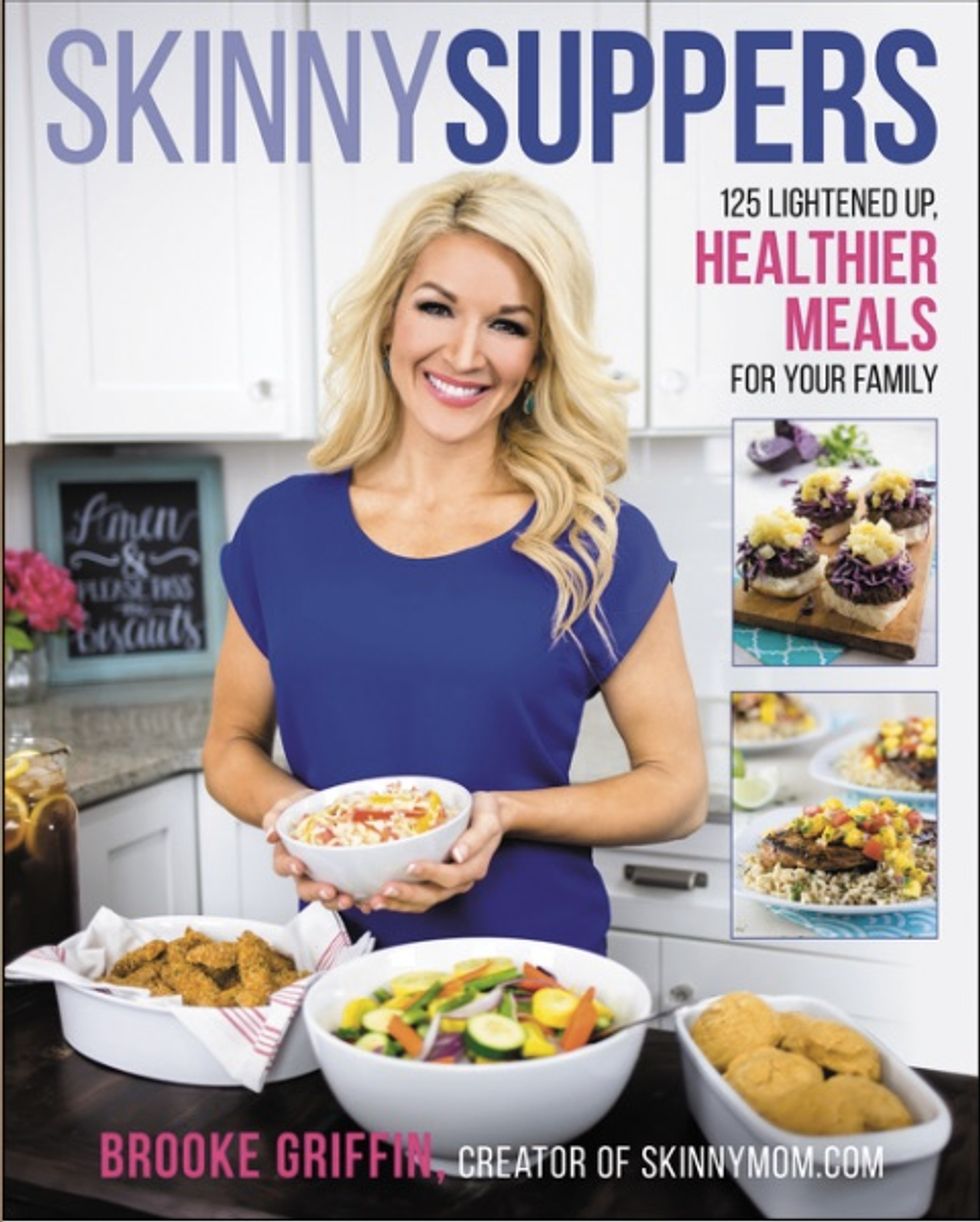 "Moms can work out for as little as five minutes just from their home," she said.
Griffin proudly shared that all of the videos on SkinnyMom.com feature "real moms that actually do the workouts."
Her new cookbook, "Skinny Suppers," is set to release in March. A description of the book says it includes "recipes for healthful, tasty meals, as well as tips on starting meaningful and spiritual conversations around the dinner table."
"The cookbook was inspired by Sunday suppers at my granny's," she shared.
Griffin clarified that her grandmother had a "very different cooking style" — she used Crisco in "almost everything" — but it was during those not-so-skinny Sunday dinners that Griffin learned the value of family and prayer.
As her company has continued to grow and her brand has gained more recognition, Griffin has been careful to credit all of her success to God.
"For so many years I don't think I had faith as a part of my life at all," Griffin, who grew up in a strong Christian home in Kentucky, shared. "Now God is definitely at the center of my life."
SkinnyMom.com has become a full-time business, receiving more than 6 million unique views a month. Griffin, who shared her belief that "the best sermon is a life lived out," currently acts as boss and mentor for 14 female and two male SkinnyMom.com employees.
"I always tell [my employees] that God is the CEO," she laughed.
Watch Brooke Griffin's faith story here: