Sounding more like a rant you would hear from a conservative talk radio host or a Republican candidate for president,  "Downton Abbey" leading character Dowager Countess Violet Crawley let loose against big government during Sunday night's episode.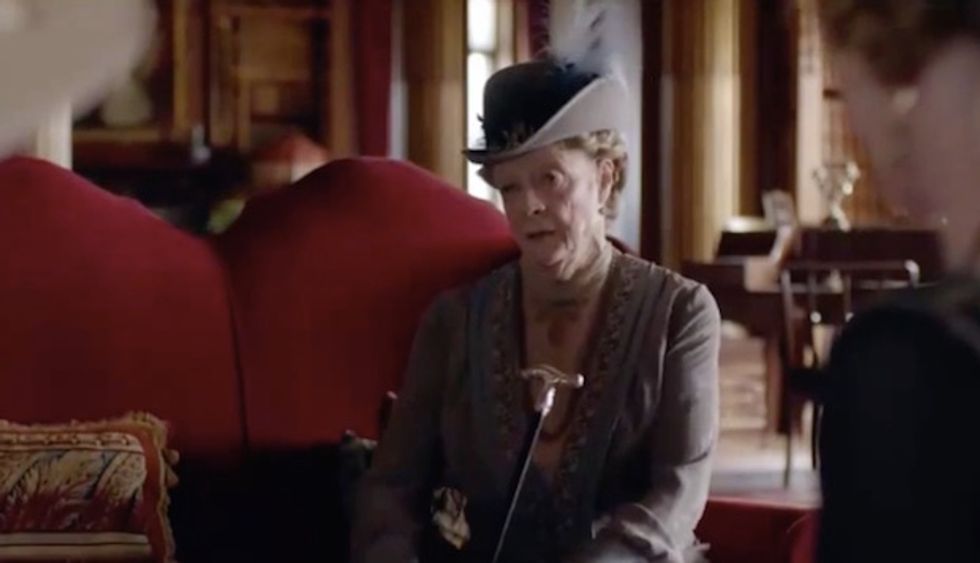 Image source: YouTube
In the minor storyline, the Crawley family is at odds, fighting over a proposal that would force the small local hospital to become part of a larger hospital in a far off town. Family members who favor of the consolidation argue the move will bring better and more modern treatments to patients at a faster pace.
Resistance to the move has been characterized in previous episodes as antiquated and outdated thinking. However, the Crawley family's matriarch pointed out a powerful reason she is opposing the move: government takeover of the individual's life.
The countess (played by two-time Oscar winner Maggie Smith) presented a brief but stinging argument you might expect to hear in the next GOP debate.
"For years I've watched governments take control of our lives, and their argument is always the same — fewer costs, greater efficiency — but the result is the same, too," the countess said. "Less control by the people, more control by the state, until the individual's own wishes count for nothing. That is what I consider my duty to resist."
Adding a little history lesson to her argument, the Countess continued, "You see, the point of a so-called great family is to protect freedoms ... that's why the barons made King John sign the Magna Carta."
Again, sounding less like a member of the landed gentry in 1925 England and more like a small-government, Republican presidential candidate from 2016, she closed with this knockout punch. "Your great-grandchildren won't thank you when the state is all powerful because we didn't fight."
--
Follow the author of this story on Twitter and Facebook: