Jessica Ivins of Houston, Texas, has launched a campaign to recover her 8-year-old husky, Boss, who went missing Jan. 19. After one week and no luck, Ivins figured that whoever has her pet might need some guidelines.
Her most recent move was to post an open letter on Facebook addressed to "the person who may have my sweet precious pup."
"While you may think you have a pretty new dog," the note begins, "please know that he is not yours. He is mine and he wants to be home."
Ivins, who started a "#comehomeboss" hashtag and advertised a $1,000 reward for the individual who retrieves her beloved husky, decided that if she couldn't have Boss back right away, she would do all that she could to ensure that he was being cared for properly.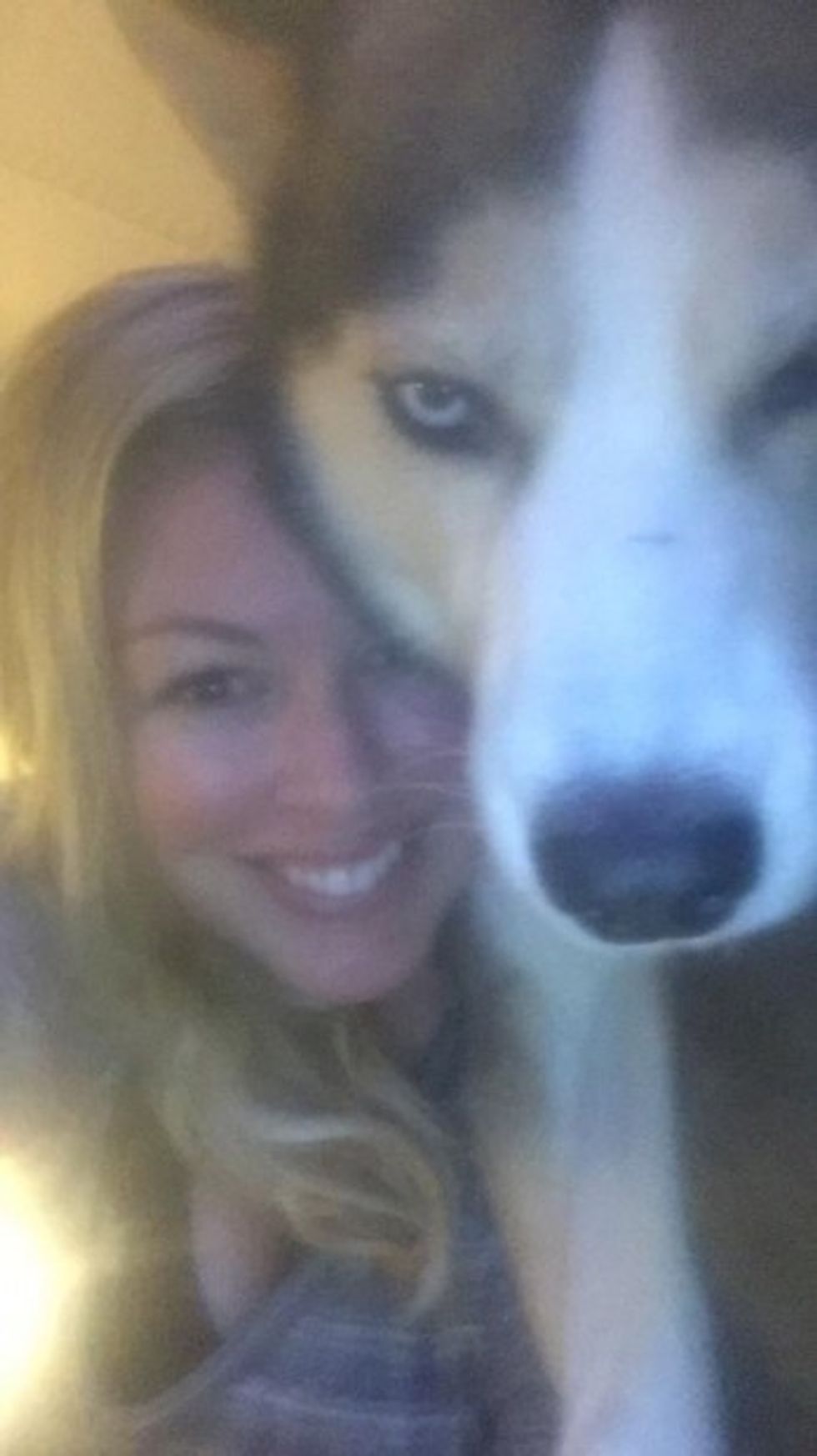 Image via Jessica Ivins/Facebook
The list begins with the basics, like food ("pedigree for large dogs-has a yellow bag with a golden retriever on it") and water ("he loves his water"), but gets more and more detailed.
"Promise me you are giving him all the cuddles and love that he wants. He needs lots of attention," which for Ivins means "letting him sleep on the bed with you."
Then the post takes on a more accusatory tone:
"Take him for long walks BUT no longer than 2 miles," Ivins stressed, adding, "We were working on getting him in better shape on the trails before you took him from me."
Ivins' post includes instructions for what to do when larger dogs are "aggressive towards him even though he is so sweet" and which type of bones to buy for him ("the big raw hide ones with the knots on the end").
"Please don't leave him outside when it gets too hot or too cold," she added. "I know he is a husky and you may think he likes the cold weather, but he does not. He's been in Texas his whole life and he is not acclimated to the cold weather."
Ivins' post ends with a semi-threatening message to her dog's potential captor that is reminiscent of Liam Neeson's famous 'Taken' monologue:
While I hope you promise me these things, I will promise you something as well…I will find him, whatever it takes. When I find him and you give him back I will not ask questions, I will be nice, and I will give you the reward money…I will even buy you your own dog that you can love with all your heart like I love my Bossman. Come on whoever you are… do the right thing. Please.

Image via Jessica Ivins/Facebook
As of Tuesday morning, Boss was still missing. But from the looks of Ivins' post, it's unlikely that she will give up her search any time soon.