President Barack Obama said that the controversy over a lack of diversity in Oscar nominations indicates that Hollywood must work toward more diversity the same as most other industries in the United States.
"I think that California is an example of the incredible diversity of this country. That's strength. I think that when everyone's story is told then that makes for better art," Obama told KABC of Los Angeles on Wednesday in an interview.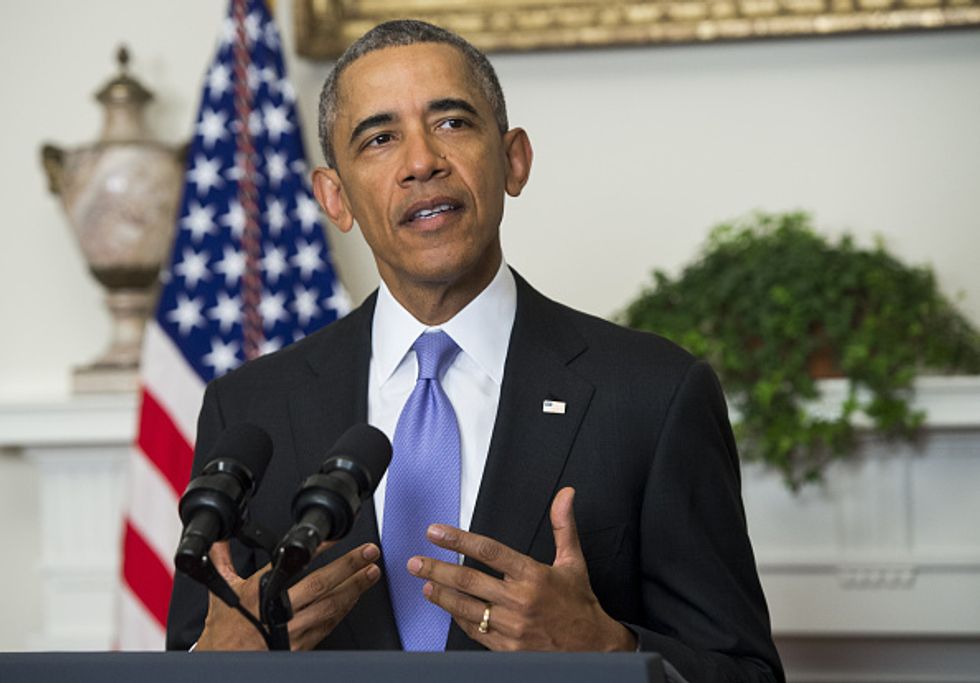 (SAUL LOEB/AFP/Getty Images)
"It makes for better entertainment, it makes everybody feel part of one American family, so I think as a whole the industry should do what every other industry should do which is to look for talent, provide opportunity to everybody," Obama said. "I think the Oscar debate is really just an expression of this broader issue. Are we making sure that everybody is getting a fair shot?"
Several major Hollywood personalities are boycotting the Oscars this year.
Obama did a series of interviews with local TV reporters on Wednesday from Richmond, Philadelphia, Milwaukee, Salt Lake City, Denver, Los Angeles and Oakland. The focus of the interviews was supposed to be about Obamacare, as the signup deadline for Healthcare.gov is on Jan. 31.
Though other topics were covered. Obama was also asked about his meeting earlier Wednesday with Democratic presidential candidate Bernie Sanders, a Vermont senator.
"I had a good meeting," Obama told WWBT of Richmond. "The goal is to make sure all the Democrats … are focusing on the progress we've made."
—