A 30-year-old pregnant woman says an Uber driver snatched her service dog out of her lap and threw it on the ground because he didn't want the pooch in his vehicle. But the driver says she's not telling the whole story.
"I will not take your dog in my car," Muhammad Qayyum, 23, reportedly told 30-year-old Mojeh Adams Schaniel as she got into the vehicle with her service dog, Brooklyn, in midtown Manhattan Jan. 21.
Schaniel, who was nine-months pregnant at the time, gave birth to a boy Monday night, the New York Post reported.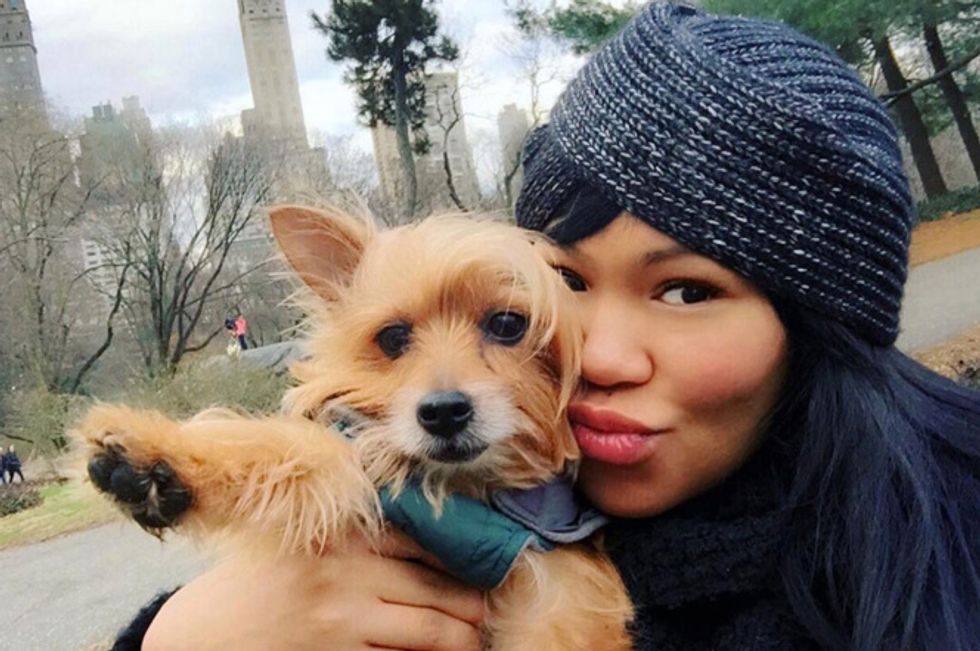 Mojeh Adams Schaniel (Image Instagram/Mojeh Adams Schaniel)
Qayyum, however, denies that he hurt the terrier. He said that, after Schaniel refused to provide documents proving the animal was a service dog, she punched him in the face multiple times and made "racist, religiously disparaging slurs," DNAinfo reported.
Qayyum was arrested on charges of aggravated cruelty to animals and harming a service animal. He was released without bail and is expected to appear in court March 29, Gothamist reported. No charges were filed against Schaniel.
Schaniel took the dog to a nearby veterinarian clinic, where the animal underwent surgery. The dog had a dislocated hip and an injury to its leg, according to the Post.
Both Qayyum and Schaniel's Uber accounts were suspended while the company investigates exactly what happened.
A spokeswoman for Uber later responded to the incident, saying the ride-hailing service does not tolerate violent behavior and that "any mistreatment of animals is abhorrent."
(H/T: New York Post)