Democratic presidential candidate Bernie Sanders said in a recent interview with the Washington Post that "everyone believes in God in their own ways," and that his own take is that "it means that all of us are connected, all of life is connected, and that we are all tied together."
Sanders' beliefs about God have sparked curiosity of late, especially after an Oct. 2015 "Jimmy Kimmel Live!" appearance during which the candidate avoided directly answering whether he believes in the Lord.
"I am not actively involved with organized religion," Sanders, 74, told the Post, explaining that he does not believe in God in the traditional sense. "I want to be treated with dignity and respect, and I want other people to be treated with dignity and respect."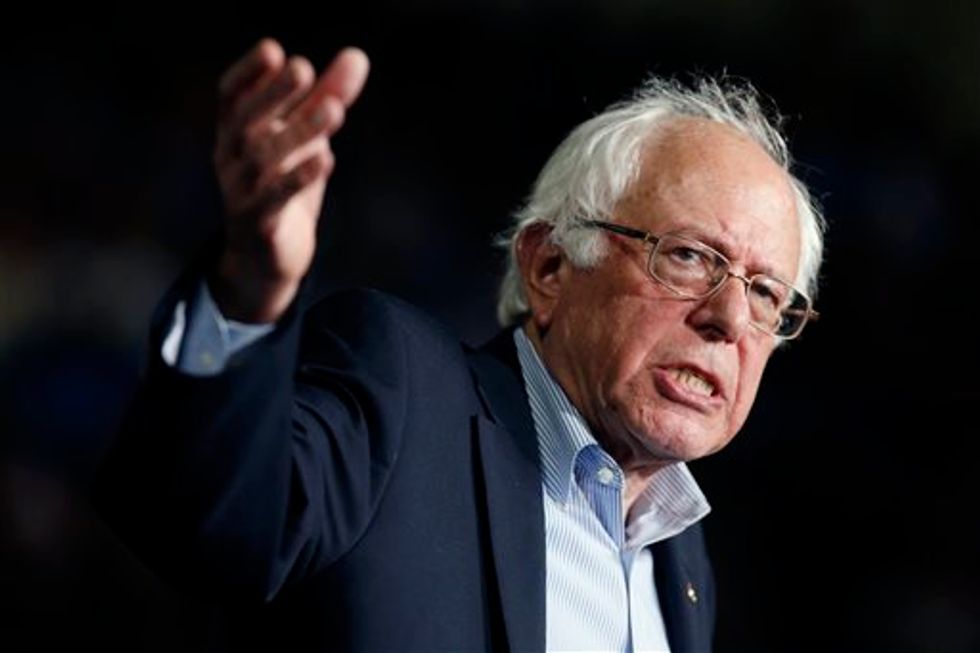 Democratic presidential candidate, Sen. Bernie Sanders, I-Vt, speaks during a campaign rally in Springfield, Mass. (AP/Michael Dwyer)
Despite not holding to a traditional paradigm when it comes to God, Sanders said that a sense of morality is extremely important when it comes to the American political system.
"I think it is important that a sense of morality be part of our politics," the candidate said.
His brother, Larry Sanders, who was also interviewed by the Post, described his younger sibling as "quite substantially not religious," though the two are Jewish and grew up celebrating traditional customs.
These comments come after Sanders told Kimmel that people should help one another, and that "we cannot worship just billionaires."
"I am who I am and what I believe in and what my spirituality is about is that we're all in this together. That I think it is not a good thing to believe that as human beings we can turn our backs on the suffering of other people," Sanders said back in October. "This is not Judaism — this is what Pope Francis is talking about — that we cannot worship just billionaires and the making of more and more money. Life is more than that."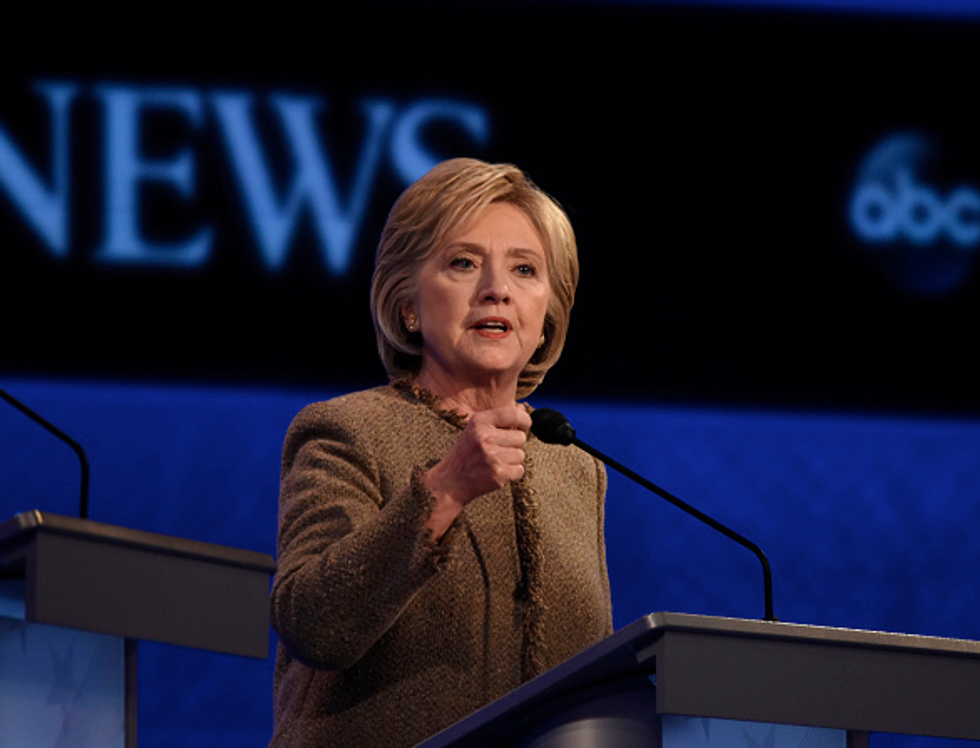 Democratic presidential candidate Hillary Clinton (Photo by Ida Mae Astute/ABC via Getty Images)
Sanders' interview with the Post comes after fellow Democratic contender Hillary Clinton spoke openly about her Methodist faith at a campaign event on Monday.
"My study of the Bible, my many conversations with people of faith, has led me to believe the most important commandment is to love the Lord with all your might and to love your neighbor as yourself, and that is what I think we are commanded by Christ to do," Clinton said. "And there is so much more in the Bible about taking care of the poor, visiting the prisoners, taking in the stranger, creating opportunities for others to be lifted up, to find faith themselves that I think there are many different ways of exercising your faith."
According to a new Pew Research Center poll, 48 percent of U.S. adults see Democratic candidate Hillary Clinton as a religious person, with 40 percent seeing Bernie Sanders, too, as "very" or "somewhat" religious.
--
Follow the author of this story on Twitter and Facebook: