NFL legend "Mean" Joe Greene and Tommy Okon — the kid with the bottle of Coke in the iconic cola commercial — reunited to shoot a video clip for the upcoming "Super Bowl's Greatest Commercials 2016" special on CBS nearly 40 years after the two starred in one of the most beloved Super Bowl spots ever.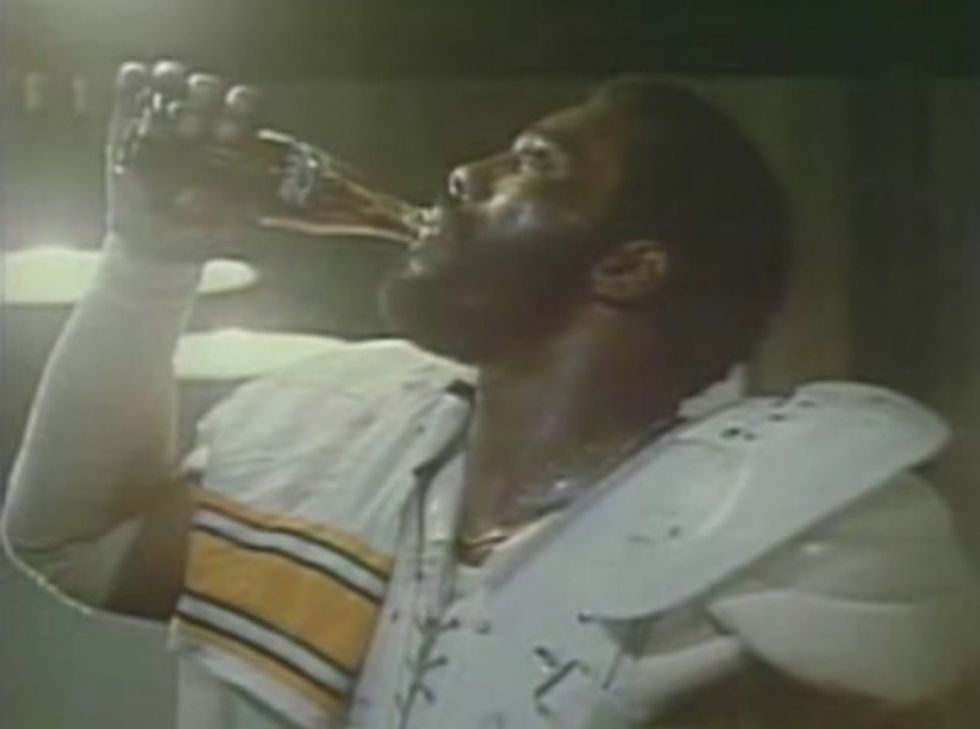 "Mean" Joe Greene in his iconic 1979 ad for Coke (Image source: YouTube)
Greene and Okon are featured in a clip posted by People.com as the two meet at the Apogee Stadium in Denton, Texas, and reminisce about the Clio Award-winning commercial, which originally debuted in October 1979 but was most notably aired during Super Bowl XIV in 1980. In the clip, the two discussed why the commercial — which had been part of the "Have a Coke and a Smile" ad campaign and pioneered the now-famous tagline, "Hey kid, catch!" — still resonates with faithful football fans today.
"I think the people that created it wrote a great commercial that really tells a story," Okon said in the video. "That commercial's kind of what Joe is: tough football player who's a nice guy."
The original commercial featured a worn-out and limping Greene exiting the stadium as a 9-year-old Okon followed him and caught up with him, saying, "I just want you to know I think you're the best ever."
Greene, however, was not convinced until Okon offered him his Coke. As Okon begins to walk away, Greene called after him, saying, "Hey kid, catch!" as he tosses his football jersey to the beaming boy.
"Still special, after all these years," Greene said in the new CBS special as he wiped his eyes.
"Not so mean," Okon said. "Not so mean, this guy."
The special is set to air on CBS Feb. 2 at 8 p.m.
—
Follow Kathryn Blackhurst (@kablackhurst) on Twitter