Billionaire businessman Donald Trump has successfully attracted attention and support among many Christian voters, but it appears that there's a deep divide when comparing the views of the majority of clergy who identify as Republicans.
When asked for whom they would vote if the election were held today, only five percent of Republican-affiliated pastors selected Trump, compared to 29 percent who chose Ted Cruz, according to a new LifeWay Research poll.
Cruz garnered the highest proportion of support among any GOP presidential candidate, with 10 percent selecting Ben Carson, 8 percent choosing Marco Rubio and an additional 8 percent opting for "others."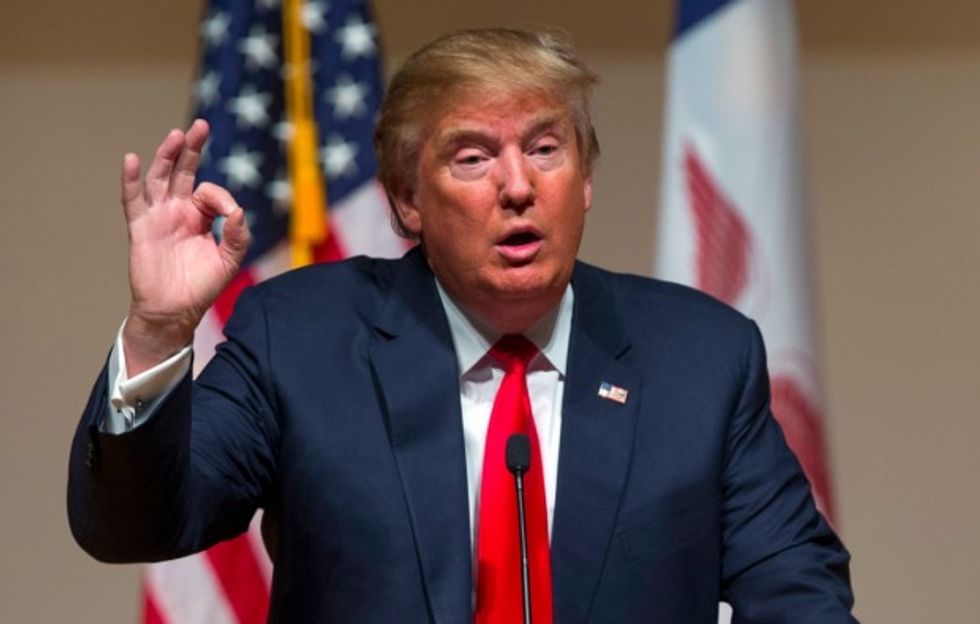 Republican presidential candidate Donald Trump speaks during a campaign rally at Dordt College, on Saturday, Jan. 23, 2016, in Sioux Center, Iowa. (AP Photo/Evan Vucci)
"One of the most surprising findings of our survey was the poor showing of Donald Trump," Ed Stetzer, executive director of LifeWay Research, said in a statement. "When it comes to Mr. Trump, there seems to be a huge gap between the pulpit and the pew."
He added, "Simply put, it's a bizarre election season."
In addition to the extremely low pastoral support for Trump, another important finding is that 39 percent of Republican pastors surveyed said that they are still undecided, distinguishing a solid portion of Protestant faith leaders as a prospective pool for the candidates to court.
As for Democratic-leaning pastors, 38 percent said that they would support Hillary Clinton, 23 percent opted for Bernie Sanders and 31 percent were undecided.
When it comes to the collective 1,000 Protestant pastors on both sides of the political aisle who were surveyed, 48 percent said that they do not know whom they would choose if the election were held today.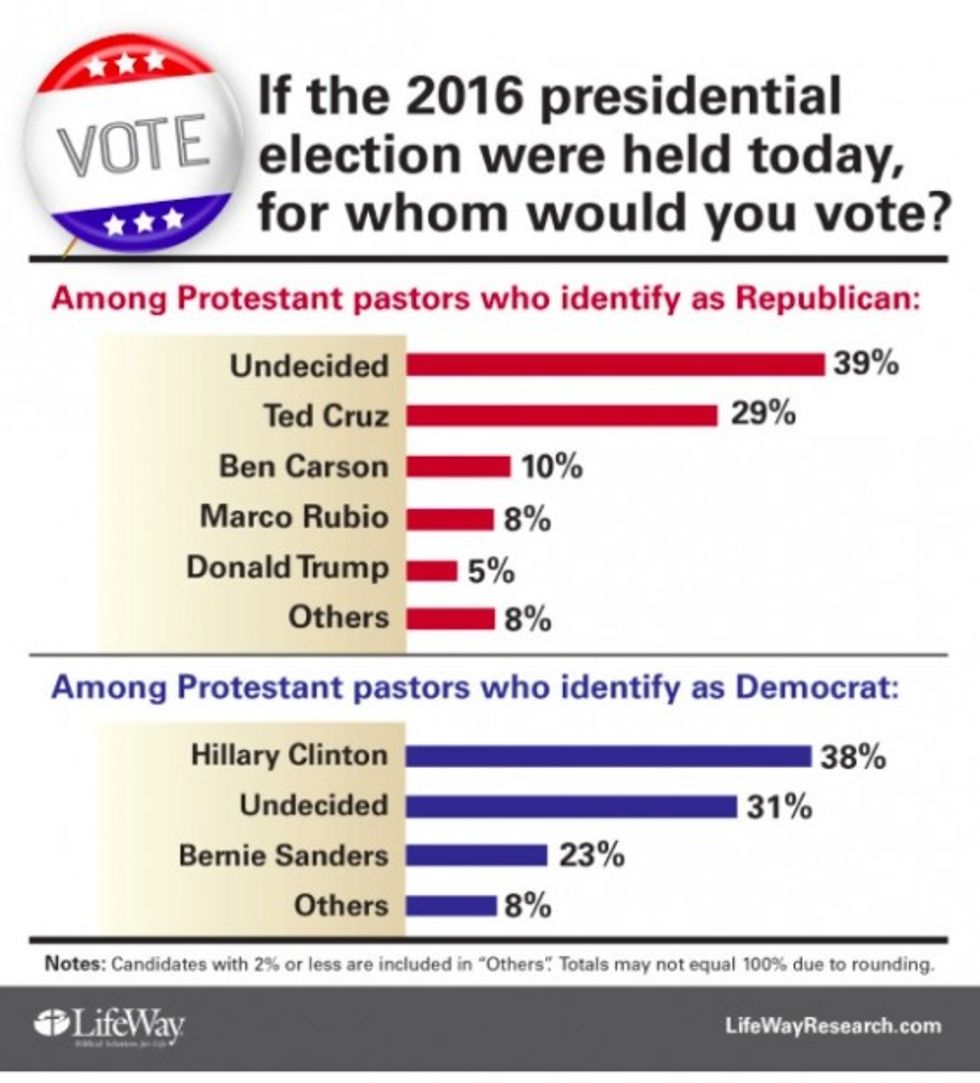 LifeWay Research
Overall, 54 percent of the pastors surveyed said that they are Republicans, 14 percent are Democrats and 23 percent are Independents.
This comes amid other polls that show that high support for Trump among many Christian congregants.
As TheBlaze previously reported, a new report from the Pew Research Center found that Trump is tied with Carson as being either a "great" or "good" presidential option among white evangelical Protestants, with Cruz coming in third at 49 percent.
This comes after a recent New York Times/CBS News poll found that Trump by far has the largest share of evangelical supporters — 42 percent — out of any other candidate, with Ted Cruz coming in second with 25 percent.
Read more about the LifeWay Research poll here.
(H/T: Christianity Today)
--
Front page image via Shutterstock.com.