The chairman and CEO of the nation's third-largest health insurer said Monday that he has "serious concerns" about the sustainability of Obamacare's marketplaces, The Hill reported.
According to prepared remarks, Mark Bertolini of Aetna said on an earnings call Monday that the company remains concerned about "the overall stability of the risk pool."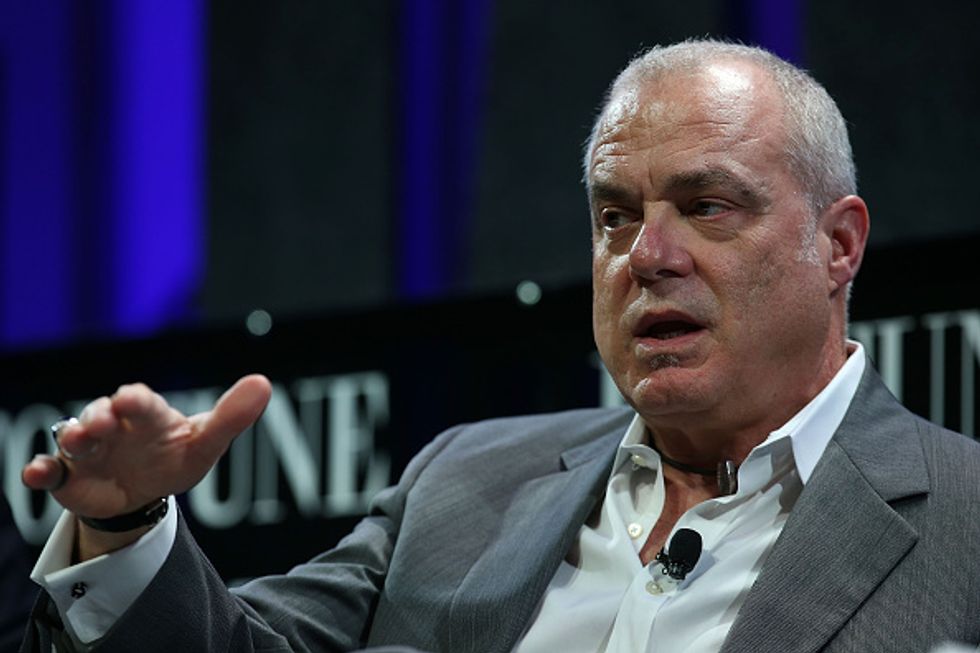 Aetna chairman and CEO Mark Bertolini speaks during the Fortune Global Forum Nov. 3 in San Francisco. (Justin Sullivan/Getty Images)
Insurers such as Aetna say that they have been losing money in the Obamacare marketplaces, also known as exchanges, largely due to an influx of sicker and more costly enrollees known as the "risk pool."
United HealthCare, America's largest health insurer, said in November that its losses on the Obamacare exchanges might force it to quit the program altogether in 2017.
Aetna is not quite at that point yet.
"We believe it's incredibly important in the business we're in that we insure all Americans," Bertolini said last month. "This is our first attempt to make this happen, and we believe we have an obligation to stick it out and work with it until we know that it won't work, and I believe it is too early to give up on this process."
An Aetna official told Bloomberg News Monday that it has not become more pessimistic since those comments and that it is "premature to declare victory or defeat here."
The company said Monday that it is "increasingly confident" it can improve its results from Obamacare in 2016.
Another reason for optimism is that Obamacare marketplaces are just a small fraction of Aetna's business.
"This is not breaking the bank one way or the other," Bertolini said last month. Overall, Aetna had $2.7 billion in profits in 2015, compared to $2.4 billion in 2014.
But what those numbers don't show is that many insurers set their premiums too low when the Obamacare marketplaces began in 2014, and "risk pool" enrollees have forced them to raise premiums in order to compensate.
According to Bertolini, the company had losses in the marketplaces of "mid-single digits" in 2015, but that modified premiums enabled them to get "mid-single digit" growth in 2016.
(H/T: The Hill)