A super PAC aimed at sinking Donald Trump's campaign sent the billionaire a package following his loss to 2016 rival Ted Cruz in Monday's Iowa caucus.
Make America Awesome said it had sent a "jumbo shipment of Kleenex" to Trump Tower in Manhattan.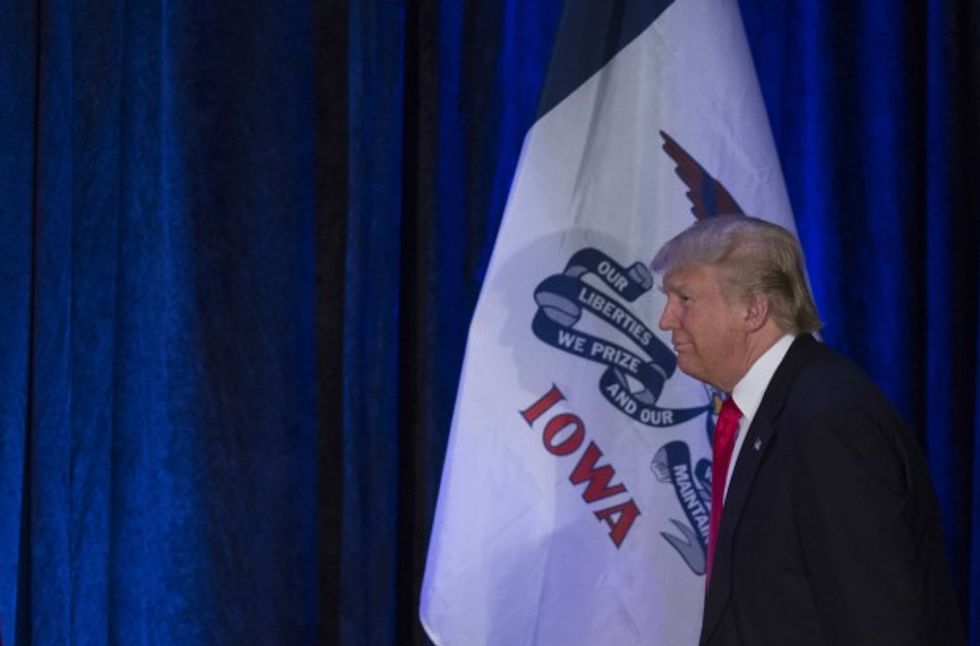 JIM WATSON/AFP/Getty Images
"We know from past history that Donald Trump is a massive whining crybaby, so we figured we'd better send him some Kleenex," strategist Liz Mair told TheBlaze.
"It's unlikely that he has enough tissues around the Trump Tower to console himself in the face of this loss, and the shoulder of Melania's dress will only absorb so much, after all," she added.
Make America Awesome had previously sent Trump a package of balls after the real estate mogul dropped out of the last Fox News GOP debate.
—
Follow the author of this story on Twitter and Facebook: