Republican presidential candidate Ben Carson has "no idea" whether "Jesus is coming back in our lifetime," though the retired neurosurgeon said in a recent interview that he believes that Christ's return is definitively slated for some time in the future.
Carson, an outspoken Christian who is a Seventh-day Adventist — a member of a denomination that is known for its focus on the Second Coming — told Ed Stetzer, president of LifeWay Research, how he puts his belief that Jesus will one-day return into practice.
"I obviously do look forward to the return of Christ, you know, as described in 1 Thessalonians 4. I believe that you should lead your life in such a way that every day could be your last day," Carson said. "So you shouldn't be like planning oh, a year from now, five years, I'll do this or ten years I'll do this. You need to lead the right kind of life as if you were going to die today."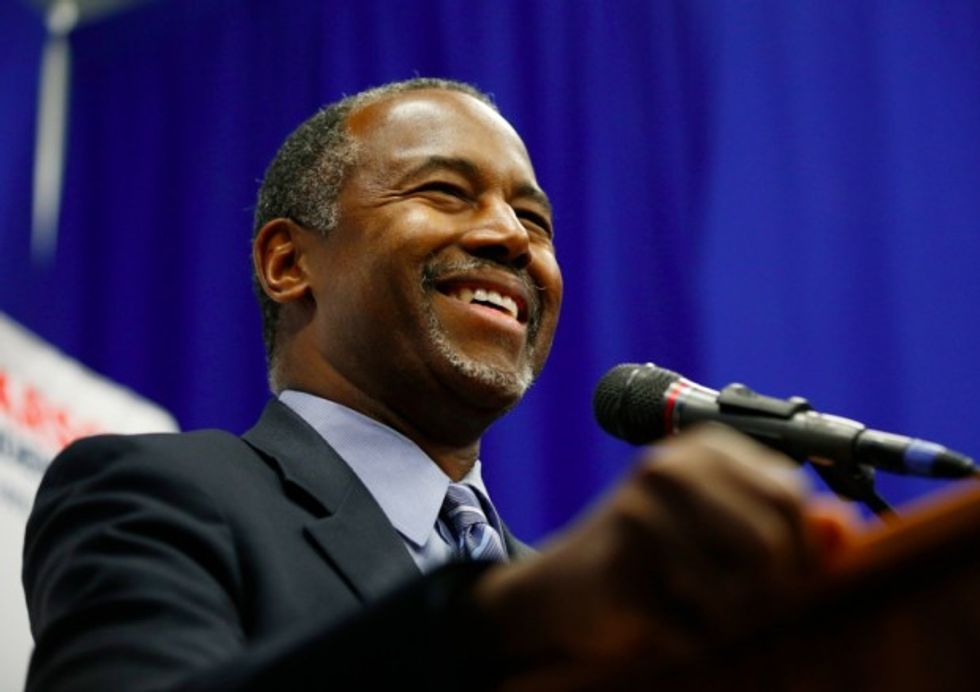 Republican presidential candidate Dr. Ben Carson speaks at a news conference Sunday, Nov. 15, 2015, in Henderson, Nevada. (AP Photo/John Locher)
But Carson was also quick to say that no one knows when Jesus will return, and that the Bible proclaims that "to God, one day is like a thousand years or a thousand years is like a day," urging people not to ignore the needs and tasks of the day.
"You know, so imminent return could mean three thousand years or 30 thousand years — or it could be tomorrow," he said. "For us to pre-define what that means in our minds and then live according to that predefinition I think would be foolish."
When Stetzer asked, "Do you think Jesus is coming back in our lifetime?" Caron simply said, "No idea," though he expanded to dive into the dynamics unfolding around the world that have some Christians wondering whether humanity is marching closer toward the end of days.
"I do recognize what is happening in the world, you know, with the radical Islamic jihadists. I do recognize that it will not be possible to keep nuclear weapons out of their hands forever," Carson said. "And I do realize that they have a mindset that would not preclude them from using them. So, you know, all of that obviously is something of concern."
Carson's Christian views have been a focal point throughout the 2016 presidential campaign. In an interview with TV host Sharyl Attkisson last October, he said that one "could guess that we are getting closer" to the end times when she asked if he believes that biblical prophecy is currently unfolding.
"Do you think we're at the end of days?" Attkisson asked, referencing contemporary global events and "what's in the Bible."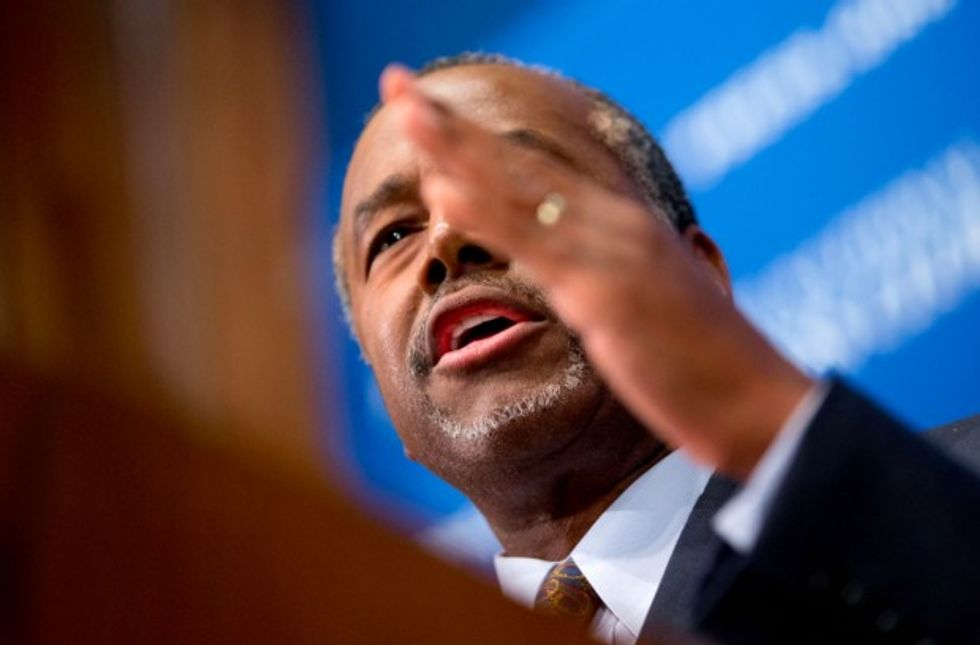 Republican presidential candidate Ben Carson speaks at a luncheon at the National Press Club in Washington, Friday, Oct. 9, 2015. (AP Photo/Andrew Harnik)
Carson responded by seemingly skimming over Christian theology to note that some extremists see themselves as key players in an end times scenario that could spell major trouble if these individuals get their hands on nuclear weapons.
"You could guess that we are getting closer to that," Carson said without diving deeper into his own views on the matter. "You do have people who have a belief system that sees this apocalyptic phenomenon occurring — and that they're a part of it — and who would not hesitate to use nuclear weapons if they gain possession of them."
(H/T: Christianity Today via Christian Post)
--
Follow the author of this story on Twitter and Facebook: