As the ongoing feud between Fox News host Megyn Kelly and GOP presidential candidate Donald Trump continues, CNN reports that an additional conflict is heating up internally at the news station.
According to CNN Money, the acrimony between Kelly and fellow Fox News host Bill O'Reilly is also on the rise and can be felt throughout the halls of Fox. Most recently, O'Reilly had Trump on his show after he very publicly announced his refusal to participate in Fox News' GOP debate with Kelly as a moderator. While O'Reilly asked Trump to reconsider his boycott of the debate, he did not passionately defend his fellow Fox cohort, even as Trump said she was "highly overrated" and he had "zero respect" for her.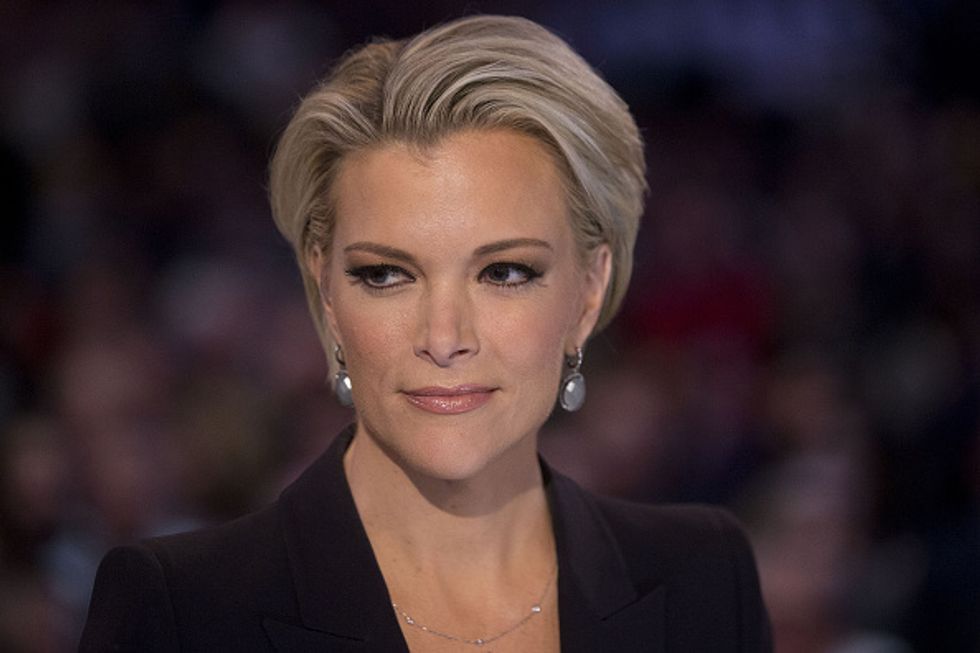 Fox News anchor Megyn Kelly. (Andrew Harrer/Bloomberg/Getty Images)
While Kelly didn't mention O'Reilly's lack of support on her own show, that began less than one hour after O'Reilly's, CNN reported that those inside Fox were "buzzing," and CEO Roger Ailes was not happy. One supporter of Kelly told CNN that it was a "betrayal."
"He's never had a serious challenger like her before," a high-ranking Fox source told CNN.
"We're thrilled to have the two biggest stars in cable news on one network," a Fox spokesperson told CNN when asked about the feud.
As CNN noted, the two hosts have duked it out as far as ratings have gone, and Kelly has come out on top quite a bit lately. Kelly's contract is up for renewal at Fox in 2017, and O'Reilly's is also up after the 2016 presidential election.
—